Welcome to the December 2022 newsletter. In this edition:
A message from our President
As 2022 draws to a close, I find myself reflecting on a busy 12 months, which has involved many achievements for the Academy, as well as challenges for the health and medical sciences sector and community at large.

This year has seen us all working to live with "the new normal" of evolving variants and new waves of COVID-19. International issues, including the war in Ukraine, have added additional stress to our lives, while cost of living pressures have impacted on issues associated with health equity for many in the community. While we do not know what the future holds, I can confidently say that 2022 has again highlighted the importance of a robust health and medical sciences sector in Australia, and the need for the Academy's expert, independent advice across health policy, research and innovation.

As an Academy, we should be proud of what we have achieved this year. Highlights include the launch of our major policy report on integrating research into the health system; the launch of our statement on the health impacts of climate change; record attendance for our online Allied Health Life as a Clinician-Scientist event; the return of in-person events, including our first face-to-face annual meeting in three years; and ongoing consultation and collaboration with other Academies, government, and industry partners for policy projects.

Our recent annual meeting, held in Melbourne in October, highlighted some of the biggest issues facing our sector. Keynote speaker Professor Claire Wardle, from Brown University, provided a riveting address on misinformation in health communication. If you were not able to attend, I strongly encourage you to watch a recording of Professor Wardle's presentation, as well as a recording of the associated panel session featuring a range of experts from health and media. 

Professor Jeffrey Braithwaite FAHMS also delivered an excellent keynote focused on future health systems and how health providers can deliver effective, scalable and sustainable initiatives that benefit the health and wellbeing of the entire population. Watch a recording of Professor Braithwaite's keynote in our video library, as well as the associated panel session featuring Fellows and other experts discussing health system improvement and what the future might hold for Australia.

I encourage you to nominate talented researchers for our two honorific awards. Nominations are now open for the Medal for Outstanding Female Researcher and the Jian Zhou Medal, with applications closing early next year (28 February 2023 and 30 April 2023, respectively). Nominees and nominators do not need to be Fellows of the Academy, so please consider making a nomination or sharing this opportunity with your networks. 

It is with sadness that I again reflect on the recent loss of our colleague, Professor Don McManus FAHMS. Elected to AAHMS in 2015, Professor McManus was an esteemed parasitologist who dedicated his life to the prevention, treatment and elimination of neglected tropical diseases caused by parasitic worms, which affected hundreds of millions of people worldwide. He was senior scientist and head of molecular parasitology at QIMR Berghofer Medical Research Institute, and his colleagues have shared with me memories of a generous, kind man who made an impact as a mentor, colleague and friend. Our thoughts are with his family, friends and colleagues at this time.

Finally, I would like to thank the many Fellows and Associate Members who have generously given their time to provide expertise for our committees, working groups, events and policy submissions this year.

I wish you all a safe and happy festive season and look forward to working with you in 2023.
Yours sincerely,
Professor Steve Wesselingh PresAHMS
President
Strategy 2023-2025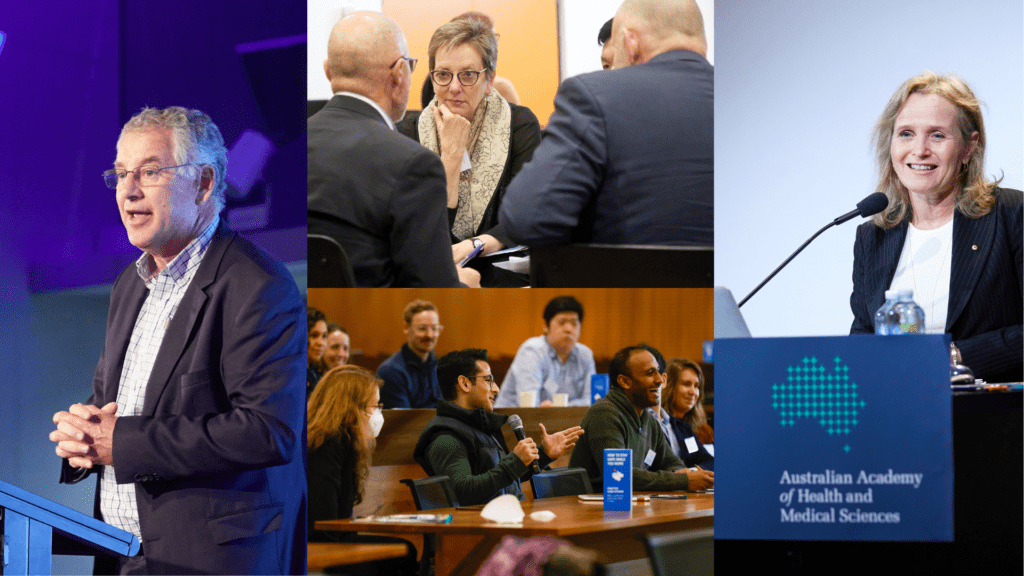 The Academy has released our three-year strategic plan for 2023-2025. 
Our mission is to advance research and innovation in Australia to improve everyone's health
Our vision is for better health for Australia and the world, driven by the best health and medical science
Our objectives are to:

Celebrate and strengthen research
Influence policy
Nurture future research leaders
Build the health-academia-industry interface
Support Aboriginal and Torres Strait Islander health and wellbeing
Nominate for our honorific awards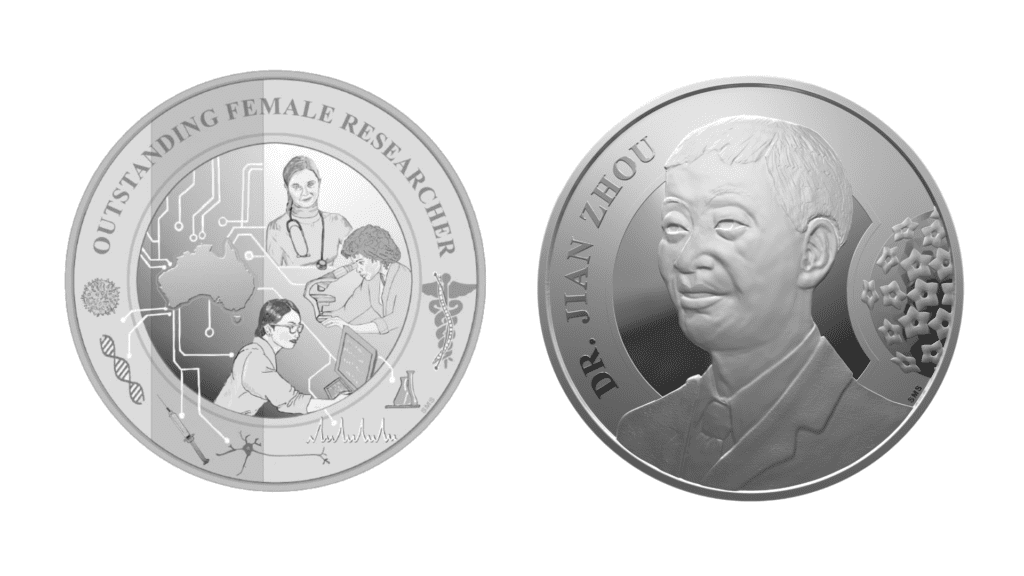 The Medal for Outstanding Female Researcher was established by the Academy as part of our commitment to promote and advance diversity and inclusion in health and medical sciences, by recognising researchers who identify as women and have made exceptional and impactful contributions to health and medical sciences. Nominators and nominees do not have to be Fellows. Find out more and nominate before 28 February 2023.
The Jian Zhou Medal recognises rising stars who are making a significant impact in translational health and medical science. The recipient will be a postdoctoral researcher within 15 years of achieving their PhD (or equivalent first research higher degree) at the time of nomination. Nominators and nominees do not have to be Fellows. Find out more and nominate by 30 April 2023.
Secretariat vacancy
We're hiring a talented Policy Officer to join our team in Brisbane or Sydney to support policy works and projects that enable the Academy to deliver an ambitious policy agenda over the next 12 months. Please share feel free to
share the position with your networks
.
Applications close 09.00am AEDT on Thursday 8 December 2022.
Sector news and opportunities
Victorian Department of Health translational research priorities 2022-24
The Victorian Department of Health has released nine departmental translational research priorities for 2022–24, which focus on improving population and public health, health service delivery and system capability. The department is looking to collaborate on research in these priority areas and translate research findings into policy and practice. The department wants to support research that:
addresses disparity or need, and is inclusive of different priority cohorts, groups and communities
considers sex and gender differences
is person-centred
is collaborative across different disciplines
considers how its findings can be translated into policy and practice.
To find out more, view the department's 2022–24 translational research priorities or contact the Health and Medical Research team at [email protected] to register your interest in partnership.

NDIS review
The Independent Review Panel into the National Disability Insurance Scheme have released their first review paper outlining their approach and are inviting the disability community to have their say. The review submission process is based around co-design and is fully accessible so all people with disability can take part and have their say, including online, on the phone, via video or by writing in. The Review Panel will embark on an engagement process over the next 12 months which will include community consultation, collaboration with stakeholders to improve the scheme before making recommendations and committing to an action plan. For more information visit the Review website.

Consultation on modernising the Disability Services Act
The Federal Government has launched the first major review of the Disability Services Act since 1986. Public consultation is encouraged from anyone, including people with disability, family members, carers, advocates, service providers, peak bodies and organisations. Consultation on modernising the Disability Services Act is open until December 20. Learn more at DSS Engage.
Fellows in the News
QIMR Berghofer published a tribute celebrating the life and work of the late Professor Donald McManus, who passed away last month.
Professor Pat Dudgeon wrote an opinion article for The West Australian on why Australians need to stand in solidarity for justice for Cassius Turvey. She also cowrote an article for The Conversation on issues associated with the detention of young Aboriginal people.
Professor Basil Donovan was quoted in Medical Republic regarding a new study published in JAMA that found people with herpes type 1 shed the virus the most in the first few months after they are first infected.
Professor Fran Baum spoke to newsGP about the social determinants of health.
The University of Queensland will rename the Diamantina Institute the Frazer Institute after Professor Ian Frazer, as reported by ABC, Brisbane Times, Crikey and Channel 7.
Professor Anne Kelso discussed gender equity changes to the NHMRC Investigator Grants in an article for Medical Journal Australia and an interview with ABC Radio National Breakfast.
Professor Ian Hickie spoke to ABC about self-diagnosis of mental health problems.
Professor Cathie Sherrington spoke to the Sydney Morning Herald about the need for exercise at any age to reduce the risk of falls.
Professor Georgina Long was quoted in an article in The Age on banning videos that glamourise tanning and sunburn on TikTok.
Seventeen AAHMS Fellows were named top researchers in health and medical sciences in The Australian Research Magazine 2023:
Professor Louisa Degenhardt (addiction) and (health & medical sciences (general))
Professor David Paterson (communicable diseases)
Professor Adele Green (dermatology)
Professor Vlado Perkovic (diabetes) and (obesity)
Professor Peter Ebeling (endocrinology)
Professor Gregory Dore (gastroenterology & hepatology)
Professor Robyn O'Hehir (immunology)
Professor Perminder Sachdev (neurology)
Professor Jeffrey Rosenfeld (neurosurgery)
Professor Georgina Long (oncology)
Professor Richard Harvey (otolaryngology)
Professor Glenda Halliday (pathology)
Professor Caroline Homer (pregnancy & childbirth)
Professor Helen Christensen (psychiatry)
Professor Thomas Marwick (radiology & medical imaging)
Professor Helena Teede (reproductive health)
Professor Bruce Campbell (vascular medicine)
More than 40 AAHMS Fellows were named in the Clarivate Highly Cited Researchers list, highlighting global research leaders.