Governance of the Academy
The Executive and Council guide the Academy's work, contributing to strategic leadership decisions, electing Fellows, and helping determine priorities and goals. The Executive team forms part of the Council and is the Academy's decision-making body.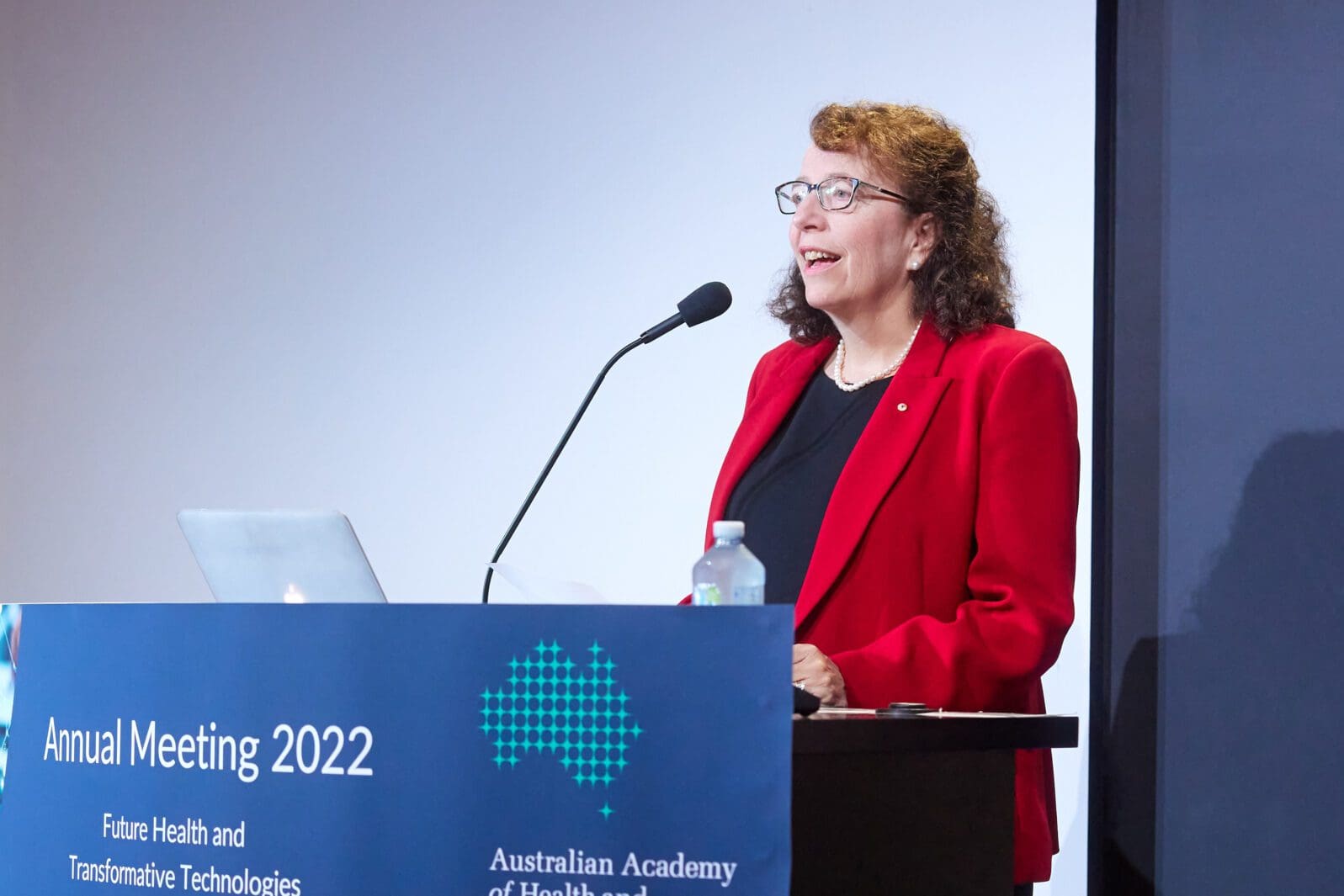 The Council, which includes Fellows from across Australia, advises the Executive. The Fellowship elects Council members to represent their interests.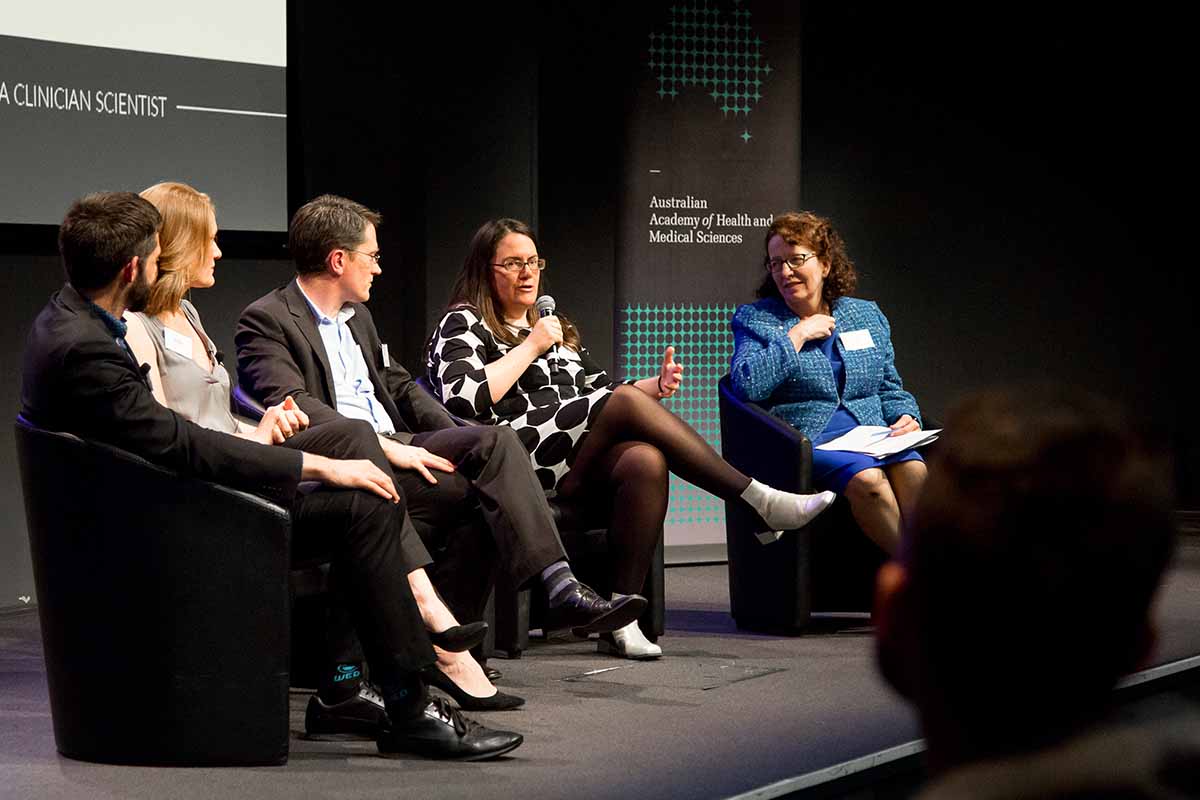 Executive council members
Interim President and Immediate Past President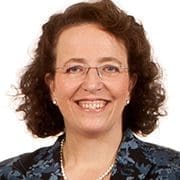 Professor Ingrid Scheffer AO FRS FAA FAHMS
The University of Melbourne, Florey Institute of Neuroscience and Mental Health
Professor Ingrid Scheffer is a physician-scientist whose work as a paediatric neurologist and epileptologist at the University of Melbourne and Florey Institute has led the field of epilepsy genetics over more than 20 years, in collaboration with Professor Samuel Berkovic and molecular geneticists. This resulted in identification of the first epilepsy gene and many more genes subsequently. Professor Scheffer has described many novel epilepsy syndromes and performed genotype–phenotype correlation. She recently played a key role in the first major reclassification of the epilepsies in two decades as Chair of the International League Against Epilepsy Commission for Classification and Terminology.
She obtained her medical degree from Monash University and her PhD from the University of Melbourne for which she received the Chancellor's Award. She trained in paediatrics at the Royal Children's Hospital in Melbourne, paediatric neurology at The Great Ormond Street Hospital for Sick Children, London UK, and epileptology at the Austin Hospital. In her PhD on the genetics of the epilepsies, she described four novel epilepsy syndromes which served as the basis for gene discovery.
She has received many awards: 2007 American Epilepsy Society Clinical Research Recognition Award, 2009 RACP Eric Susman Prize, 2013 GSK Award for Research Excellence, ILAE Ambassador for Epilepsy Award, 2013 Australian Neuroscience Medallion, 2013 Emil Becker Prize for child neurology and the L'Oréal-UNESCO Women in Science Laureate for the Asia-Pacific region for 2012. In 2014, she was elected as a Fellow of the Australian Academy of Sciences. She was awarded the Order of Australia in 2014 for "distinguished service to medicine in the field of paediatric neurology as a clinician, academic and mentor, and for research into the identification of epilepsy syndromes and genes." Together with Professor Sam Berkovic, she was awarded the 2014 Prime Minister's Prize for Science.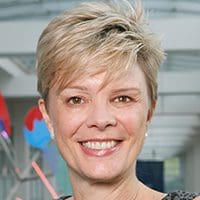 Professor Kathryn North AC FAHMS
Murdoch Children's Research Institute
Professor Kathryn North AM is Director of the Murdoch Children's Research Institute and the David Danks Professor of Child Health Research at the University of Melbourne.
Professor North is trained as a physician, neurologist and clinical geneticist and in 1994, was awarded a doctorate for research in neurogenetics. She completed a postdoctoral fellowship in the Harvard Genetics Program.
Professor North is a national and international leader in Genomic medicine. In 2014, Professor North was appointed as Co-Chair of the Global Alliance for Genomics and Health – a collaborative network of over 470 organisations across over 45 countries funded by the NIH and the Wellcome Trust (genomicsandhealth.org). Commencing in 2016, she leads an NHMRC-funded national network of over 70 institutions – the Australian Genomics Health Alliance. The goal of Australian Genomics is to provide evidence and practical strategies for the implementation of genomic medicine in the health system.
Professor North has received a number of awards including the GSK Australia Award for Research Excellence (2011), the Ramaciotti Medal for Excellence in Biomedical Research (2012) and Member of the Order of Australia (AM) for service to medicine in the field of neuromuscular and neurogenetics research (2012). In 2012, Professor North was appointed Chair of the National Health and Medical Research Council Research Committee and in 2014 was appointed as a Foundation fellow of the Australian Academy of Health and Medical Science. She chairs the International Advisory Board of the Great Ormond Street Institute of Child Health (UK) and is a member of the Board of the Victorian Comprehensive Cancer Centre.
Treasurer and Public Officer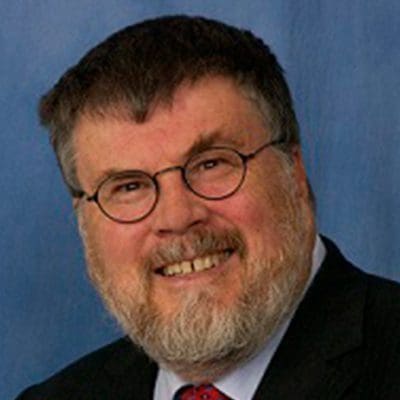 Professor Simon Foote FAA FTSE FAHMS
John Curtin School of Medical Research, Australian National University
Professor Simon Foote was appointed as Director of the John Curtin School of Medical Research at the Australian National University in November 2014. His prime research interests are in the areas of infectious disease, specifically malaria, where his team is developing new antimalarials using a genetics approach. He has worked on the genetics of numerous diseases including Multiple Sclerosis and Cancer and leads a team who are trying to understand the genetics of indigenous glomerulonephropathy.

Professor Foote obtained his medical degree in 1984 at the University of Melbourne and in 1989 completed his PhD in Molecular Genetics studying the genetic basis of drug resistance of the malarial parasite. He worked at the Genome Center at the Whitehead Institute, Massachusetts Institute of Technology, where he produced the first physical map of a human chromosome and then a map of the entire human genome. He returned to Australia where he headed the Genetics and Bioinformatics Division at the Walter & Eliza Hall Institute of Medical Research, Melbourne, was the Director of the Menzies Research Institute Tasmania, University of Tasmania from 2005 to 2011, and the Dean of the Australian School of Advanced Medicine at Macquarie University from 2012 – 2014.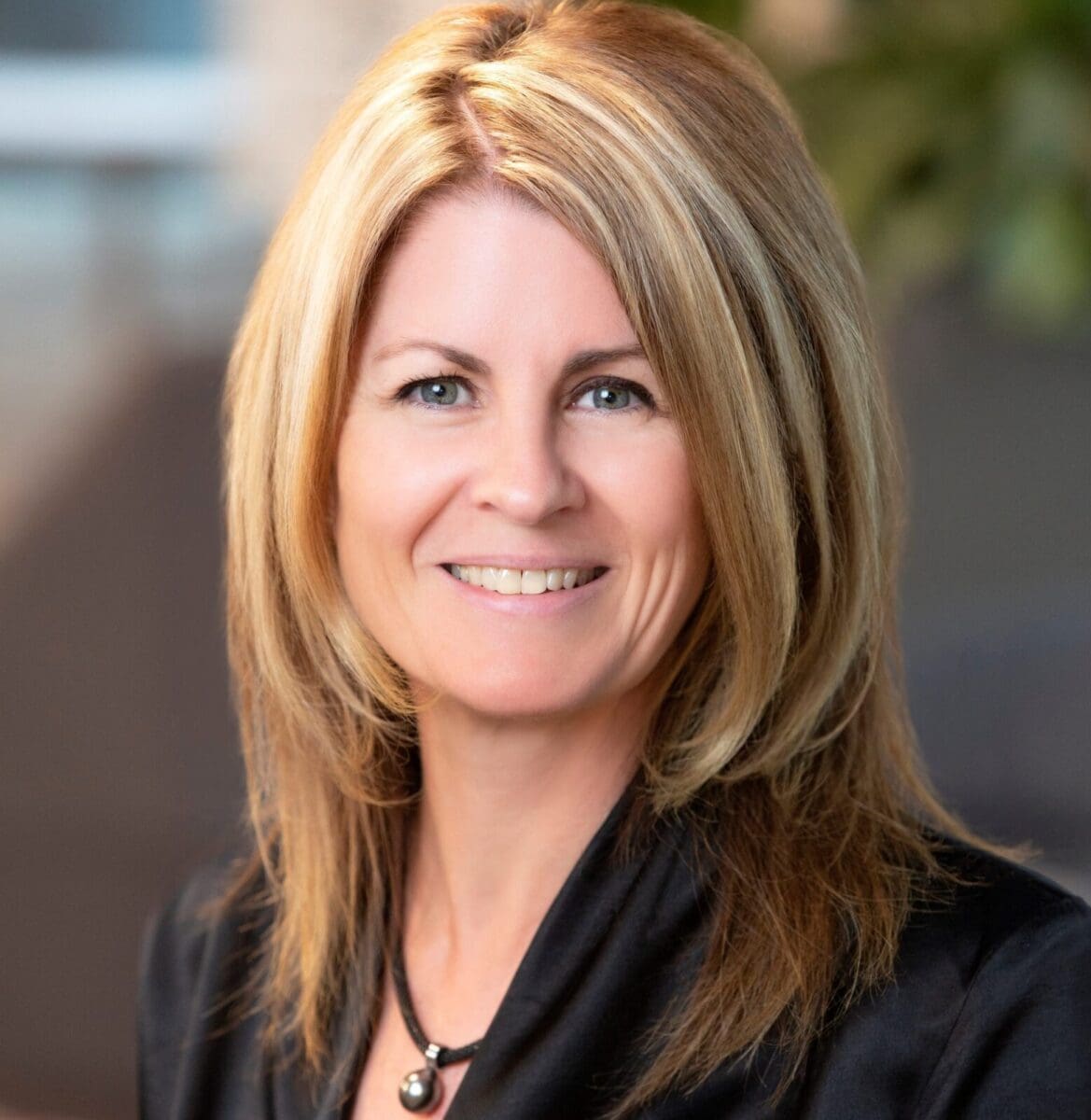 Professor Bronwyn Kingwell FAHMS
CSL Limited
Professor Bronwyn Kingwell is the Senior Director, Research Therapeutic Area Lead in Cardiovascular and Metabolic Diseases at CSL Limited. She is also a graduate and fellow of the Australian Institute of Company Directors. Professor Kingwell's fundamental and clinical research in arterial biomechanics has elucidated genetic, hormonal and environmental (exercise, diet) mechanisms contributing to large artery stiffening as well as opportunities for therapeutic modulation. With her collaborators she has contributed to our understanding of coronary plaque rupture, one main mechanism responsible for myocardial infarction, and has identified lipidomic biomarkers which through a licensing agreement with Zora Biosciences are currently available as a clinical test at the Mayo clinic. She has pioneered the transition of detailed cellular and molecular studies of high-density lipoprotein (HDL) in laboratory models, in particular with regard to glucose metabolism, to a human context. This work has opened new avenues in HDL therapeutics. Her contributions have also extended to studies influencing national and international physical activity guidelines. Professor Kingwell is a current member of the NMHRC Research Committee, the National Committee for Medicine and Public Health (Australian Academy of Science) and the Victorian Government SMaRT panel.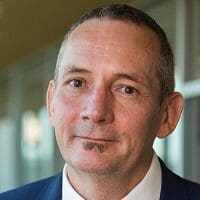 Professor Paul Scuffham FAHMS
Menzies Health Institute Queensland, Griffith University
Professor Paul Scuffham is a Professor in Health Economics, Director of the Menzies Health Institute Queensland, and Director of the Centre for Applied Health Economics at Griffith University. His research entails modelling the costs and benefits of health care interventions, the valuation of health outcomes and preferences for healthcare, and priority setting – all to enhance decision-making leading to better health for the nation. His research has influenced policy on matters such as the pricing of biologics and statins (amongst other drugs), the funding of genetic testing, and plain packaging tobacco law. He has published over 300 articles plus numerous reports to Government, is Associate Editor of Medical Decision Making, and a Graduate of the Australian Institute of Company Directors. Paul established the Australian Chapter of the International Society for Pharmacoeconomics and Outcomes Research in 2008 and served as President for 5 years. That organisation brings together government, industry and academia to foster the development of excellence in scientific education and research in respect of health economics and outcomes research. He is one of only a few health economists in the Academy and served as chair of a Fellowship Selection Committee for two years and is a member of the AAHMS Reports Committee.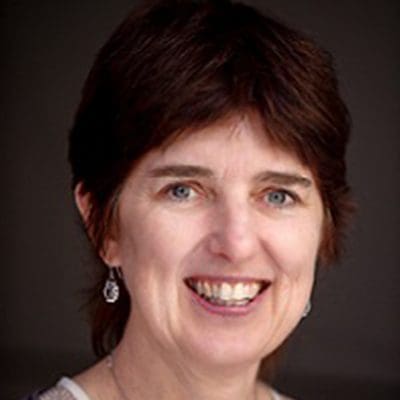 Professor Robyn Ward AM FAHMS
The University of Sydney
Professor Robyn Ward was appointed as Executive Dean of the Faculty of Medicine and Health at The University of Sydney in 2017. Previously she has worked at the University of Queensland as Deputy Vice Chancellor (Research), and at The University of New South Wales as Clinical Associate Dean of the Prince of Wales Medical School and Head of the Adult Cancer Program at the Lowy Cancer Research Centre.
Professor Ward is a medical oncologist, cancer geneticist and laboratory scientist who throughout her career has shown a sustained capacity for innovative research into the range of issues that underlie the problem of human cancer. At UNSW she led an independent research group that has produced over 200 journal articles, letters and monographs, as well as several patents. In her role as Head of the Adult Cancer Program, and prior to that as a clinician researcher at St Vincent's Hospital Sydney, she has made several important contributions to translational cancer research in the area of bowel cancer, including studies of the precursor lesions of this common disease, the development of novel immunotherapies, and the recognition of the role of epimutations in cancer predisposition syndromes. These contributions have been recognised through a Commonwealth Health Minister's Award for Excellence in Health and Medical Research (2004) and the NSW Premier's Award for Outstanding Cancer Researcher of the Year (2007). In 2013 she was made Member of the Order of Australia (AM) for significant service to medical research and patient care in the field of oncology.
She chairs the Commonwealth Medical Services Advisory Committee and the Human Genetics Advisory Committee of NHMRC, and has served on the Pharmaceutical Benefits Advisory Committee since 2000.
CHAIR, NSW & ACT State Branch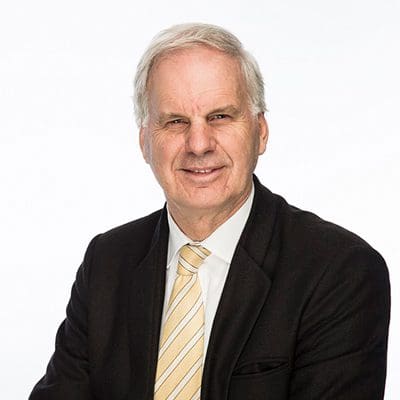 Professor Anthony L Cunningham AO FAHMS
The Westmead Institute for Medical Research
Professor Tony Cunningham AO is Executive Director, The Westmead Institute for Medical Research and Director of the Institute's Centre for Virus Research, Professor of Research Medicine Sydney Medical School, Westmead, the University of Sydney. He is also Director of the Australian Centre for HIV and Hepatitis Virology Research (ACH2), funded directly by the Australian Government. He is a clinician scientist who trained in infectious diseases, clinical virology and virology research at the University of Melbourne and as a postdoctoral fellow in infectious diseases at Stanford University. His major research interests are in HIV and Herpesviruses biology and immunology, especially in relation to the development of vaccines and microbicides. He has published more than 400 papers on these topics, with ~21,000 citations.
 He has played a leading role in elucidating HIV interactions with macrophages, as reservoirs, and with dendritic cells as an initial target cell in the anogenital mucosa, over 30 years; recently focusing on viral immune-evasive mechanisms. His group has also made numerous key contributions to human HSV immunology and T-cell adjuvants, which has led to the development and trialing of novel HSV and Herpes Zoster vaccines by GlaxoSmithKline. The latter is now bussed in North America. In 2010, Tony was made an Officer in the Order of Australia (AO) for "service to medicine, particularly in the field of viral research and through the development and leadership of medical and biomedical research" and, in 2015, he was elected a fellow of the Australian Academy of Health and Medical Sciences (FAHMS). He is an Immediate Past President of The Association of Australian Medical Research Institutes (2017-18).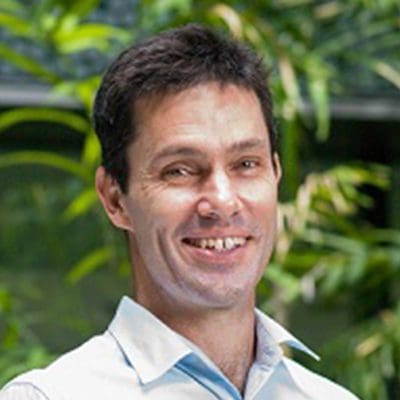 Professor David Whiteman AM FAHMS
QIMR Berghofer
Professor David Whiteman is a medical epidemiologist with a special interest in the causes, control and prevention of cancer. He received his medical degree from the University of Queensland in 1991, and his PhD in cancer epidemiology in 1997. Professor Whiteman has an international reputation for research into melanoma and skin cancer, and the public health aspects of cancer control. He has more than 350 peer-reviewed research publications, an H-index of 72 and has been awarded more than $50 million in competitive research grants as Chief Investigator. In addition to his research activities, he is Deputy Director of QIMR Berghofer, a Fellow of the Australian Academy of Health and Medical Sciences, a Fellow of the Australasian Faculty of Public Health Medicine, and Honorary Fellow of the Skin Cancer College of Australasia. In 2019, he was made a Member of the Order of Australia for his services to cancer epidemiology.
CHAIR, SA & NT State Branch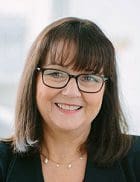 Professor Helen Marshall AM FAHMS
The University of Adelaide
Professor Helen Marshall AM is a clinician researcher and NHMRC Practitioner Fellow with specialist training in child health, public health and vaccinology. She is a Consultant and Professor in Vaccinology at the Adelaide Medical School and the inaugural Clinical Research Director, Women's and Children's Health Network. She is a Child and Adolescent Health theme leader and Deputy Director of the Robinson Research Institute at The University of Adelaide, South Australia. She is the Medical Director of the Vaccinology and Immunology Research Trials Unit, VIRTU, at the Women's and Children's Hospital, and Research Leader, Vaccines and Infectious Diseases Group in the Robinson Research Institute. She has previously been a member of the ATAGI, which advises the Federal Minister of Health on immunisation for the National Immunisation Program and currently undergoes vaccine evaluations for the ATAGI.
Professor Marshall has published over 230 peer-reviewed papers in international journals and received > $35 million in grant funding. She was awarded the NHMRC "10 of the Best" research projects in 2016, the SA Science Award for Excellence in Research for the Public Good in 2011, the SA Science Award for Excellence in Research Collaboration in 2019 and a Member of the Order of Australia in 2022. She is a Fellow of the Academy of Health and Medical Sciences, the 2022 SA Australian of the Year, SA Woman of the Year, and Office of the Commissioner for Public Sector Employment Leader of the Year.
CHAIR, VIC & TAS State Branch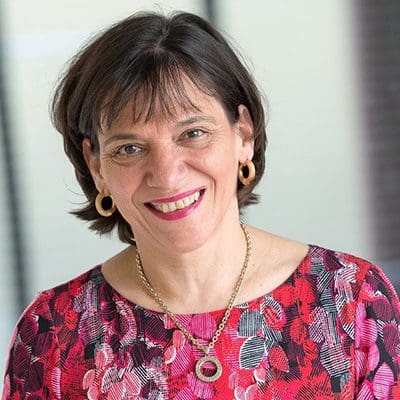 Professor Flavia Cicuttini AM FAHMS
The Alfred, Monash University
Professor Flavia Cicuttini MBBS, FRACP, PhD, MSc, FAFPHM, is a rheumatologist and epidemiologist. She is the Alfred Hospital Head of Rheumatology, Head of the Musculoskeletal Unit at Monash University, and an NHMRC Investigator Leadership Fellow. Her principal research interests are the prevention and treatment of musculoskeletal diseases. Her awards include the Australian Rheumatology Association Parr prize (2010) and the President's award (2015), Telstra Business Women's Awards Finalist (2012), and Altmetric top 100 globally award (2019). She has published over 570 peer reviewed papers, cited more than 41090 times. She currently serves on the AIHW National Arthritis and Musculoskeletal Monitoring Advisory Group, the Repatriation Medical Authority, the Board of the Osteoarthritis Research Society International 2019-, and on the editorial board of a number of journals.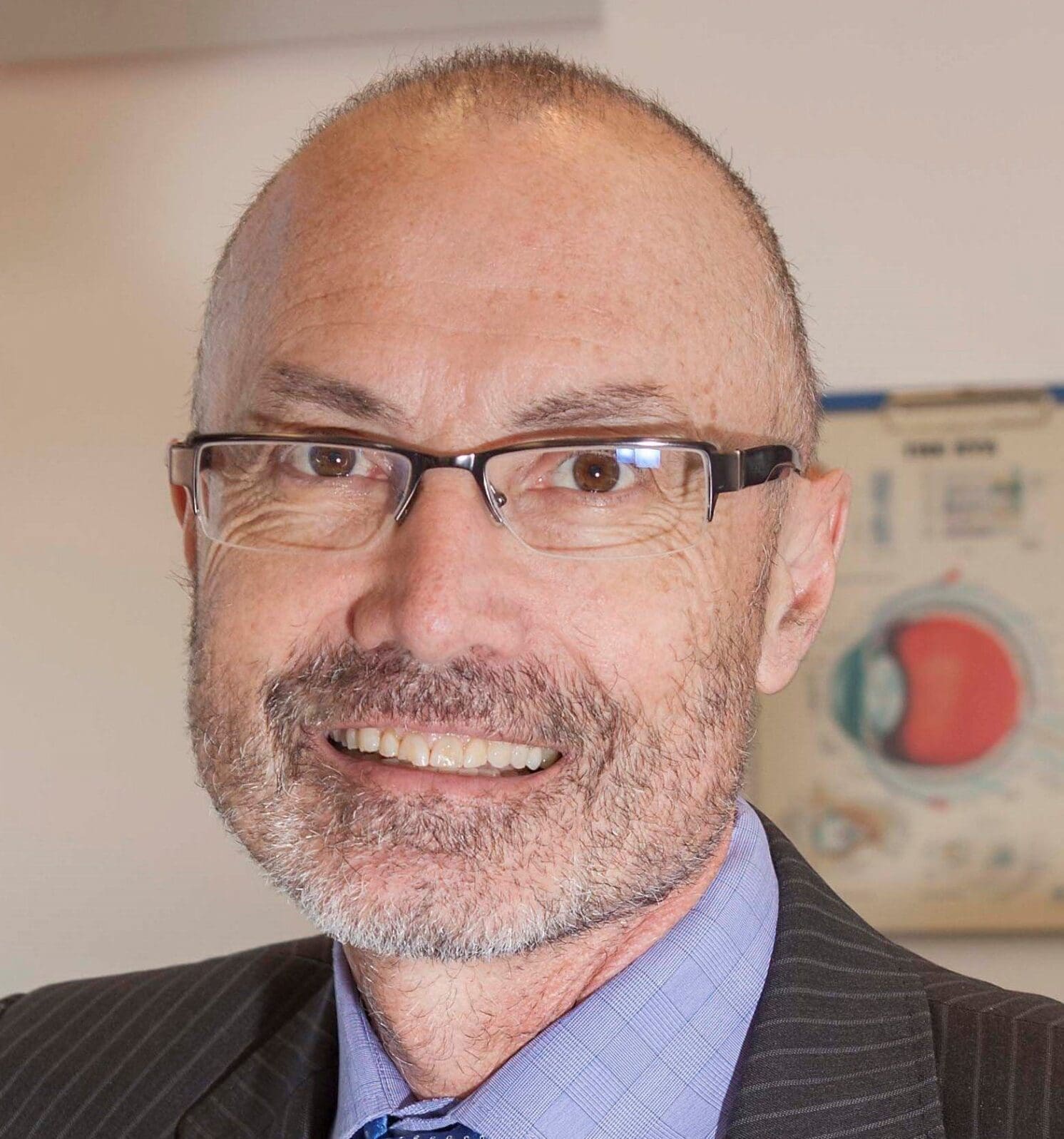 Professor David Mackey AO FAHMS
The University of Western Australia
Professor David Mackey is a world leader in the translation of genetic eye disease research into treatment. Gene discovery allows accurate diagnosis, predictive testing and genetically guided treatment. David has also evaluated the ethics and cost effectiveness of gene based testing. He is past president of the International Society of Genetic Eye Disease and Retinoblastoma; was a member of the NHMRC Human Genetics Advisory Committee; teacher and examiner for the Royal Australian and New Zealand College of Ophthalmologists; wrote the genetics chapters for the American Academy of Ophthalmology basic text books. He has trained ophthalmology registrars, fellows and supervises medical, Masters and PhD students.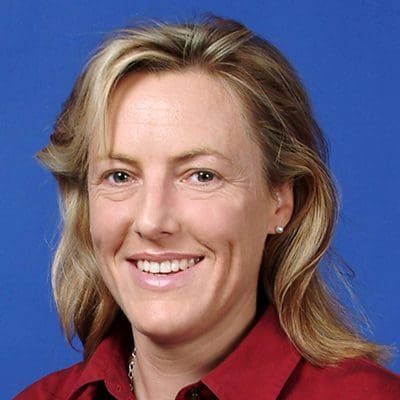 Professor Gabrielle Belz FAHMS
The University of Queensland
Professor Gabrielle Belz trained in veterinary medicine and surgery from the University of Queensland in 1993 and has made major contributions to the field of immunology for which she received a DVSc. Her prime research interests are in the areas of infectious disease, particularly lung and gut diseases, where she works to unravel how protective innate and adaptive immune cells are wired to generate long-live protective memory. She has published over 200 peer-reviewed original papers in leading scientific journals, an H-index of 75, and has been cited > 21,000 times. She is currently the Chair of Immunology, University of Queensland Diamantina Institute.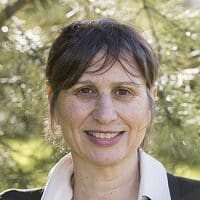 Professor Susan Davis AO FAHMS
Monash University Women's Health Research Program
Professor Davis is an endocrinologist specialising in women's health. She is Head, Monash University Women's Health Research Program, and NHMRC Senior Research Fellow, Consultant Endocrinologist and Head, Women's Endocrine Clinic, Alfred Hospital Melbourne. She is also a consultant at Cabrini Medical Centre.
Her research spans basic science to clinical trials and has been pivotal in the understanding of sex hormones in women across the life span in multiple non-reproductive target tissues including the brain (cognition, mood, sexual function), cardiovascular system (lipids, vascular function and coagulation) and other tissues (fat, muscle, joint cartilage and bone).
Professor Davis was one of five founders of Jean Hailes for Women, one of Australia's leading women's health organization. She is a past President of the International Menopause Society and a past President of the Australasian Menopause Society. She has received numerous national and international prestigious research awards including International Research Excellence Award US Endocrine Society (2015) and Distinguished Service and Life Membership Awards of the International Menopause Society (2020 and the Endocrine Society of Australia (2020). She was appointed an Officer of the Order of Australia for distinguished service to medicine, to women's health as a clinical endocrinologist and researcher, and to medical education. In 2022, she was awarded the Medal of the Royal Australasian College of Physicians for her outstanding contribution and leadership in endocrinology and women's health.
Professor Davis is an advisor to the NHS Menopause Improvement Programme Steering Committee and was an advisor for the Australian National Women's Health Strategy 2020-2030. She advocates for best clinical care via co-authorship of international Best Practice Guidelines and working with industry to ensure the health needs of women are understood. She has spoken before national (TGA) and international regulatory bodies, FDA (US) and EMA (Europe) as an advocate and advisor.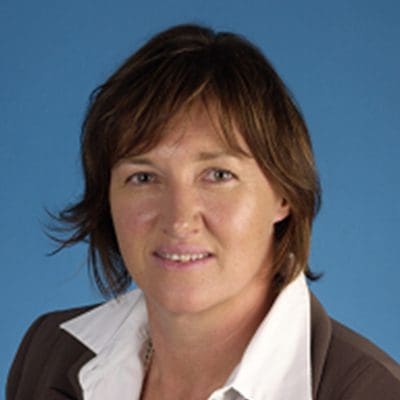 Distinguished Professor Elizabeth Elliott AM FAHMS
Children's Hospital Westmead Clinical School, University of Sydney
Elizabeth Elliott is a Distinguished Professor in Paediatrics and Child Health at the University of Sydney; an NHMRC Practitioner Fellow; and Co-Director of the NHMRC Centre of Research Excellence in FASD. She's a Consultant Paediatrician at the Children's Hospital at Westmead, where she leads the NSW Fetal Alcohol Spectrum Disorder (FASD) assessment service and is Co-Director of the centre for Care and Intervention for Children and Adolescents affected by Drugs and Alcohol (CICADA).
Professor Elliott has a Doctorate in Medicine (Oral Rehydration therapy) and an MPhil in Public Health (Haemolytic Uraemic Syndrome). She's a Fellow of the Royal Australasian College of Physicians, Royal College of Paediatrics and Child Health (UK), and Royal College of Physicians, London.
Leadership roles have included Head of the International Network of Paediatric Surveillance Units; Founder/Director of the Australian Paediatric Surveillance Unit for study of rare childhood diseases; co-founder of the Paediatric Active Enhanced Disease Surveillance system; and Chair of the 2013 International Pediatric Association conference.
She consulted to the Australian Human Rights Commission in the Inquiry into Children in Immigration Detention; to WHO regarding alcohol policy for pregnancy; and to National Institute of Alcoholism and Alcohol Abuse regarding FASD. Board Memberships include Royal Far West, the National Organisation for FASD, and the Hoc Mai Foundation. She sits on the Australian Government's National FASD Advisory Committee and Life Saving Drugs Program Expert Committee.
Recognition includes Membership of the Order Australia, Fellowship of the Royal Society of NSW (RSN), the James Cook Medal (RSN), AMA Excellence in Healthcare Award, Howard Williams Medal (RACP), and Asian Pacific Paediatric Association Outstanding Paediatrician Award. She will focus on promoting diversity within the AHMS Fellowship and ensuring that the AAHMS is relevant, proactive and recognized as the pre-eminent voice for health and medical science in Australia.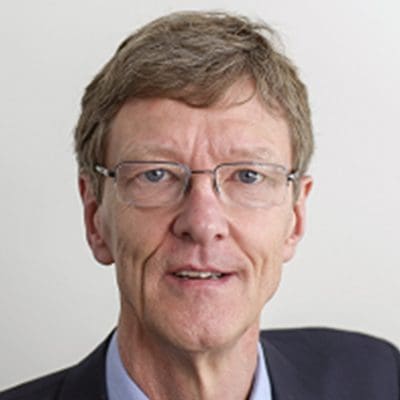 Professor Simon Gandevia FAA FAHMS
NeuRA (Neuroscience Research Australia)
Professor Simon Gandevia (FAA, FAHMS, FRACP, FPhysiol, DSc, MD, PhD) is a clinical neurophysiologist, and NHMRC SPRF, with a history of major discoveries about human movement control in health and disease. His research covers four strands: (i) neural mechanisms of proprioception; (ii) neural control of muscle performance, especially during muscle fatigue; (iii) control of human breathing muscles and (iv) passive properties of muscles. His work has generated new techniques and provided insight into disorders, including stroke, spinal cord injury, prior–‐polio, asthma, chronic obstructive pulmonary disease, and obstructive sleep apnoea. He currently heads a broad program on pathophysiology of motor impairments. In 2011 he became the only researcher in the history of the Journal of Physiology to publish more than 100 papers in it. He has long had a role in assisting and developing ethical research conduct. He co-founded Neuroscience Research Australia (formerly the Prince of Wales Medical Research Institute) in Sydney where he is Deputy Director.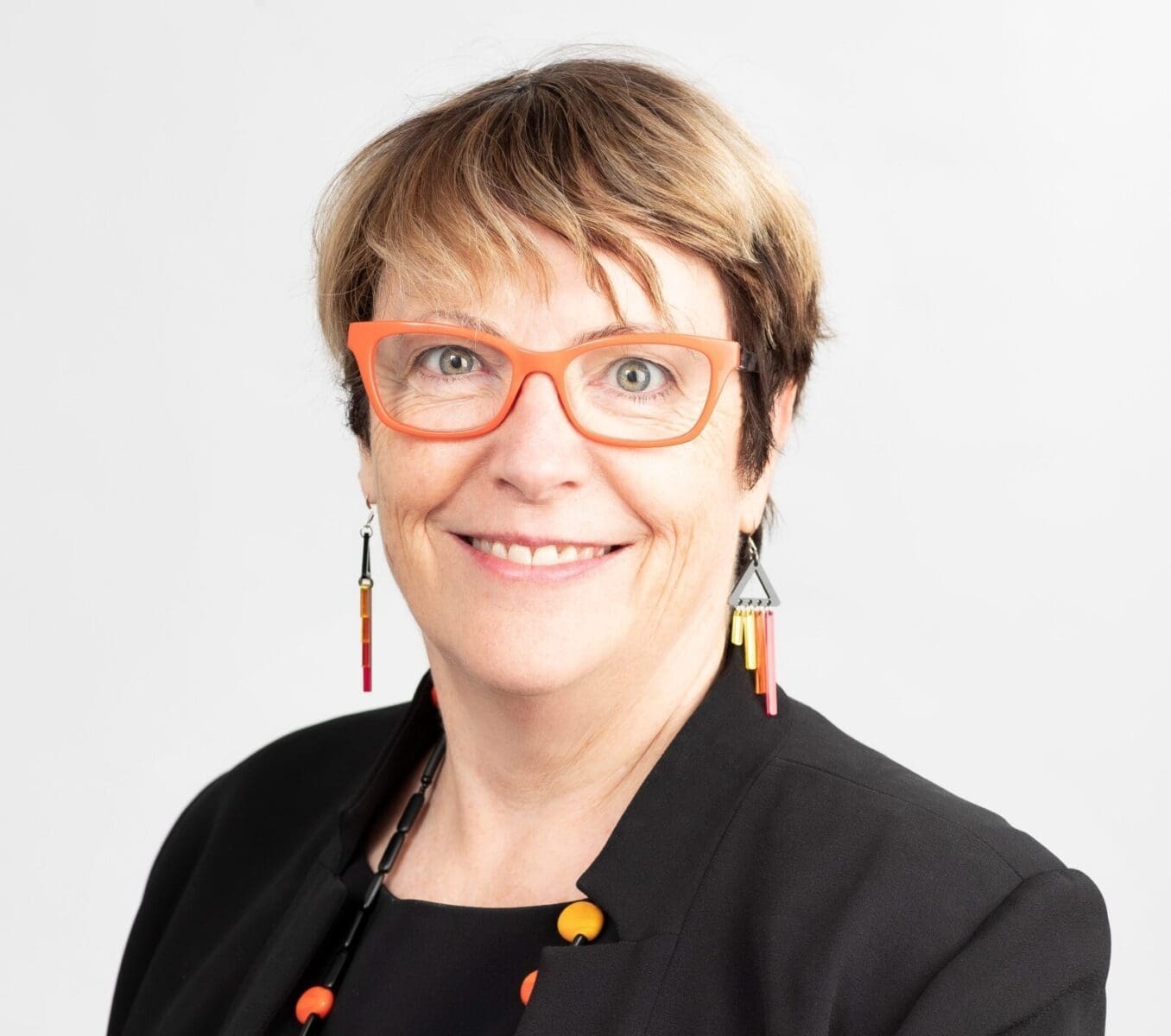 Professor Cheryl Jones FAHMS
The University of Sydney
Professor Cheryl Jones is a paediatric infectious diseases physician and clinician-scientist, awarded educator, higher degree research supervisor and Dean and Head of School of Sydney Medical School. She is a world authority on childhood infectious diseases, particularly brain infections and mother to child transmitted infections. She is a a Fellow of the Australian Academy of Health & Medical Sciences (FAHMS) in recognition of her leadership of internationally recognised research networks, including the Australian Childhood Encephalitis (ACE) study. She was made a life member of the Australian Society for Infectious Diseases in 2022 for her contributions to infectious diseases and to the Society. She has co- authored diagnostic and management guidelines which have changed global policy and practice. She has obtained over $32 million in peer reviewed funding including 3 NHMRC Centres for Research excellence and has over 170 peer reviewed publications. She has held multiple senior executive, board roles and statutory authorities including current board member of ATAGI, Ramsay Health Research Foundation, and the RACP College Council.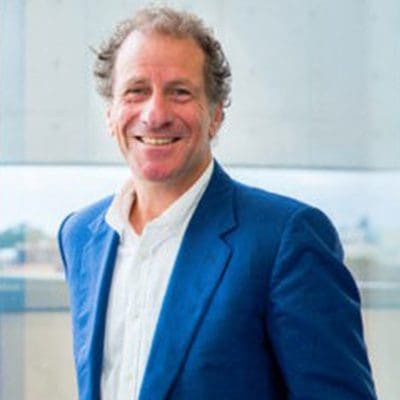 Professor John Kaldor FAHMS
The Kirby Institute
Professor John Kaldor undertook doctoral training in biostatistics at the University of California, Berkeley and worked in cancer epidemiology at the International Agency for Research on Cancer for six years. Since then he has been at the Kirby Institute, UNSW, establishing and leading research programs on the epidemiology and prevention of infectious diseases. His research has encompassed collaborations across the disciplines of health and medical science, from laboratory-driven pathogenesis investigations through to qualitative social science. He has worked on the control of a broad range of infectious agents, including HIV, hepatitis B and C, bacterial sexually transmitted infections, human papillomavirus and, most recently, the neglected tropical diseases scabies, trachoma and lymphatic filariasis. He has engaged in long-term research partnerships with governments and research groups in Papua New Guinea, Indonesia, Cambodia, Fiji, the Solomon Islands, Ethiopia and South Africa. He has been an author on over 750 peer-reviewed publications, cited more than 25,000 times, that have supported public health guidelines and led to major policy changes in prevention strategies, nationally and internationally. He has served on numerous high level expert advisory committees and currently leads a WHO Collaborating Centre in trachoma control.
Professor Fabienne Mackay FAHMS
QIMR Berghofer Medical Research Institute
Professor Fabienne Mackay studied Medicine and Biomedical Engineering before she obtained her PhD in Molecular Biology and Immunology from Louis Pasteur University in Strasbourg, France. She is the Director and CEO of QIMR Berghofer Medical Research Institute in Queensland. Prior to that, in 1994, she started her research career in the biotech industry at Biogen Inc. in Boston. She then arrived in Australia in 1999 when she joined the Garvan Institute in Sydney and became Director of the Autoimmunity Research Unit. In 2009, she was recruited as Head of the Department of Immunology at Monash University. In 2015, she became the inaugural Head of the School of Biomedical Sciences and Head of the Department of Pathology in the Faculty of Medicine, Dentistry and Health Sciences, at the University of Melbourne, Australia.
Her laboratory discovered the role of a very important factor, named BAFF in health but also in autoimmune diseases, findings described in very highly cited articles and providing the knowledge foundation for the development of a novel therapy called belimumab (BenlystaTM), and now approved for the treatment of patients with Systemic Lupus Erythematosus (SLE) and the first new treatment for SLE in over 50 years. Professor Mackay's group is focusing on inhibitors for the BAFF receptor TACI to treat Systemic Lupus Erythematosus (SLE) and Chronic Lymphocytic Leukaemia (CLL) without compromising key immune function. She has published over 184 articles cited 18,000 times. Her h-index is 65. She has published the world's most highly cited work on BAFF. Her landmark study on the role of BAFF in SLE has been cited 1088 times.
Professor Mackay received the Thomson Reuters Australia Citation and Innovation award and a trophy from the French Ministry of Foreign Affairs in Paris for outstanding contribution in education and research as an expatriate. She also received the Martin Lackmann award for translational research and the William A. Paul Distinguished Innovator award from the Lupus Research Alliance (USA). She is an elected Council Member of the International Cytokine & Interferon Society, a member on the medical board of the Gairdner Foundation in Canada, and an elected fellow of the Australian Academy of Health and Medical Sciences.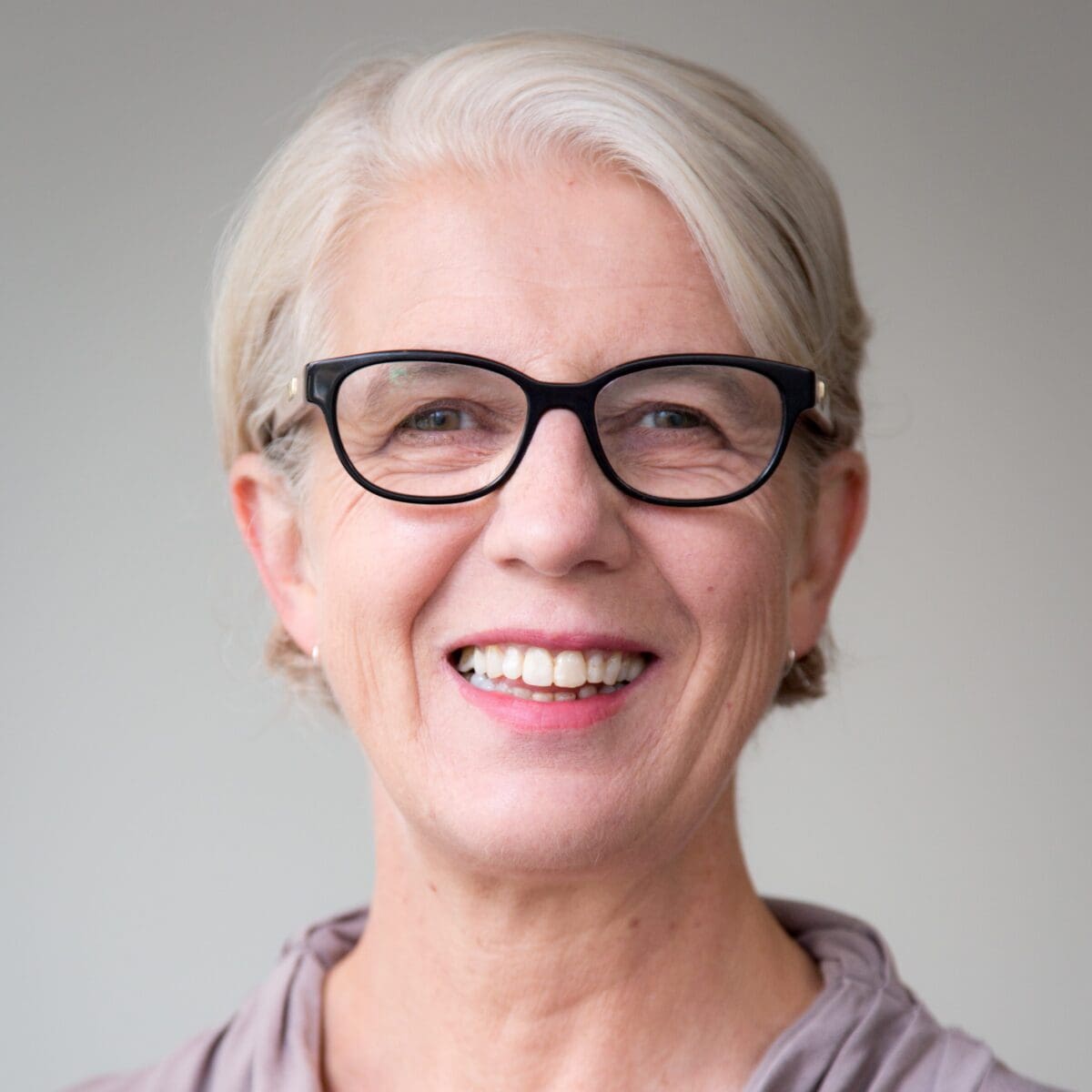 Distinguished Professor Dianne Nicol FAHMS
The University of Tasmania
In 2021, Professor Dianne Nicol stood down from her positions as Distinguished Professor of Law and Director of the Centre for Law and Genetics (CLG) at the University of Tasmania in Australia, but continues as Distinguished Professor Emerita. Dianne has a background in science as well as law, with a PhD in cell biology. She was elected as a fellow of the Australian Academy of Law in 2016 and the Australian Academy of Health and Medical Sciences in 2020.
The broad theme of the CLG's research is the regulation and governance of biomedicine, human genetics and genomics, and stem cell technology. The CLG team was established more than 25 years ago and has broad range of international collaborators. Professor Nicol's current research focuses primarily on the regulation and governance of personalized medicine, genomic data sharing, biobanking, genome editing and other emerging health technologies, together with commercialisation of biotechnology and patenting of biotechnological inventions.
Professor Nicol is Chair of the National Health and Medical Research Council Embryo Research Licensing Committee and co-lead of the Regulatory and Ethics Workstream of the Global Alliance for Genomics and Health.
Patron of the Academy and Honorary Fellow
Professor Emeritus Sir Gustav (Gus) Nossal AC FRS FAA FAHMS
The University of Melbourne
I'm delighted to have helped with the creation of an Australian Academy of Health and Medical Sciences, from concept to reality. I was honoured and thrilled to be invited to become the Academy's inaugural Patron.
Learned academies, from the time of founding of the Royal Society of London, have been an essential element of scientific endeavour. They provide a national and international forum for debate and discussion amongst thinkers and researchers. I am sure that this new academy will fulfil this important role for health and medical research in Australia.
Australia has a notable record of achievement in research over the years, particularly in the biological sciences, in medicine and in health research, and Australia's current expertise is reflected in the initial fellowship of the Academy. Together, the Fellows form an expert resource which will provide great value to the Australian community and to the world, now and into the future.
The Academy's proposed mentorship program, for research-orientated health professionals and health focused research scientists, will help to ensure that Australia continues to contribute to world health through research, and will provide training for future Fellows of the Academy.
To be elected to this new Academy should be an aspiration of every high-achieving Australian health and medical scientist.
I look forward to supporting the future activities of the Academy, as its Patron.
G J V Nossal
December 2014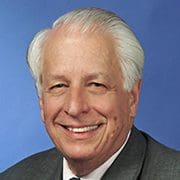 Sign up for our newsletter today
To stay ahead of the latest news and updates from the Academy and its medical science Australia-based body, sign up for our newsletter today.