Integrating research in the health system
A vision for the future: research and innovation as core functions of healthcare
From vaccine development to cancer treatments, we know that research and innovation are essential to improving health outcomes. Australia's COVID-19 response has shown how researchers and health providers can mobilise and work together – with government and community – to tackle the most pressing of health challenges. 
Australia has a crucial opportunity to learn from the pandemic and think big about how to build a more sustainable, evidence-based health system.
Our vision is for research and innovation to be core functions of the health system. National and international evidence show that this kind of system is better equipped to transform health outcomes for the community, enhance health system management, and optimise the economic benefits of Australian innovation.
Our report, Research and innovation as core functions in transforming the health system: A vision for the future of health in Australia, sets out a three-year plan to achieve this goal. The report identifies 14 recommendations, including five priority actions to:
Address fragmentation by creating a new alliance for transforming healthcare through research.

Build a skilled and enabled health research workforce, including world-class clinician researchers.

Maximise the value of current investments in research and innovation.

Foster stronger consumer and community involvement.

Build integrated teams and cross-sector collaboration.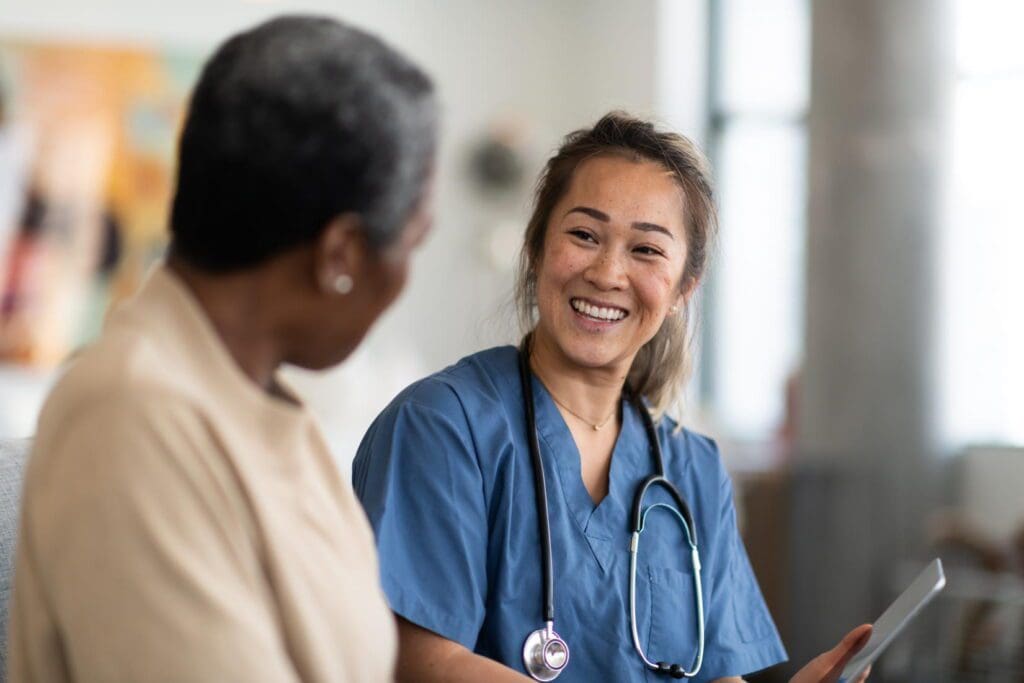 More than 260 individuals participated in consultations, including interviews and roundtables, throughout this project, including:
healthcare professionals
researchers
government
healthcare administrators
research funders
industry
peak body representatives
consumers
Aboriginal and Torres Strait Islander researchers
individuals from rural and remote settings.
Throughout evidence collection, we heard repeatedly that people want research to improve the health of the community. International evidence tells us that research-rich environments are better for patients and staff, delivering higher quality of care, reduced mortality, improved patient experience, better staff satisfaction and more efficient uptake of innovations. 
We believe this report will be of interest to governments, health service providers, research funders, consumers, academia, health professionals, clinician researchers, medical research institutes, industry, policymakers, and peak and professional bodies.
Research refers to investigation or studies involving people, their tissue or their data but not routine and diagnostic tests. This includes: biomedical science, epidemiology, clinical trials, public health, operational research, social sciences and health services research.

Healthcare refers to the Australian health system (public and private) – everything from physiotherapy to dental check-ups to emergency room entry to surgery. This includes health professionals and researchers operating in medicine, dentistry, public health, nursing, midwifery, allied health professions (occupational therapists, dieticians, podiatrists etc), pharmacy and health services management.
The Harnessing research for better health: A vision for integrating research into healthcare project will describe a high-level vision for strategically embedding research – and its effective and efficient translation – into the health system. To do so, we will:
Bring together national and international evidence on the value of integrating research in the health system, to mutual advantage, to inform an Academy position on the place of research in the delivery of health in Australia.
Describe the current stakeholder roles and responsibilities associated with integrating and translating research in the health system and identify how the current landscape should be developed to improve the process of integrating and translating research.
Identify the most significant barriers to effective interaction and partnership between academia and the health system, and solutions to address those barriers.
Identify targeted recommendations, and the associated key stakeholders, to deliver the Academy's vision, including priorities for action and timelines for implementation.
Watch a recording of the launch of our report and panel discussion from the Academy's 2022 annual meeting to learn why embedding research and innovation in the health system is essential to improve health outcomes for the whole community. The session was chaired by project chair, Professor Christina Mitchell AO FAHMS and featured:
Watch watch this panel discussion from the Academy's 2021 annual meeting, which took place during our evidence collection process. The session was chaired by project chair, Professor Christina Mitchell AO FAHMS and features: