Harnessing research for better health
A vision for integrating research in healthcare
The Australian Academy of Health and Medical Sciences is conducting a project to improve healthcare for Australians by better enabling research to be conducted within the health system.
To do this, we need to learn more about the barriers to conducting research within healthcare services and find the best ways to overcoming them. The Academy's major project, Harnessing research for better health: A vision for integrating research into healthcare, will explore the value of research in health services and hospitals, and the roles that key stakeholders – healthcare services, research organisations, patients, consumers and governments – can play to make research happen.
The 2013 McKeon Strategic Review of Health and Medical Research explored how Australia could use research to get better outcomes for patients. Many of the McKeon Review's recommendations have been actioned, however, there is more that can be done. The Academy's project will build on the findings of the McKeon Review by looking at how far we've come and what new challenges we face. This project will focus on research conducted within the healthcare system—places such as hospitals, doctor's offices, and allied health organisations—to identify ways research can be better integrated to improve patient care.
We know that there are still significant barriers to integrating research into patient care. The Academy is leading this project to address this major challenge, bringing together perspectives from health practitioners, patients, researchers and policymakers to define what is needed and how we can all play our part to ensure the best evidence-based care for Australians.
Learn more about the Academy on our About us page.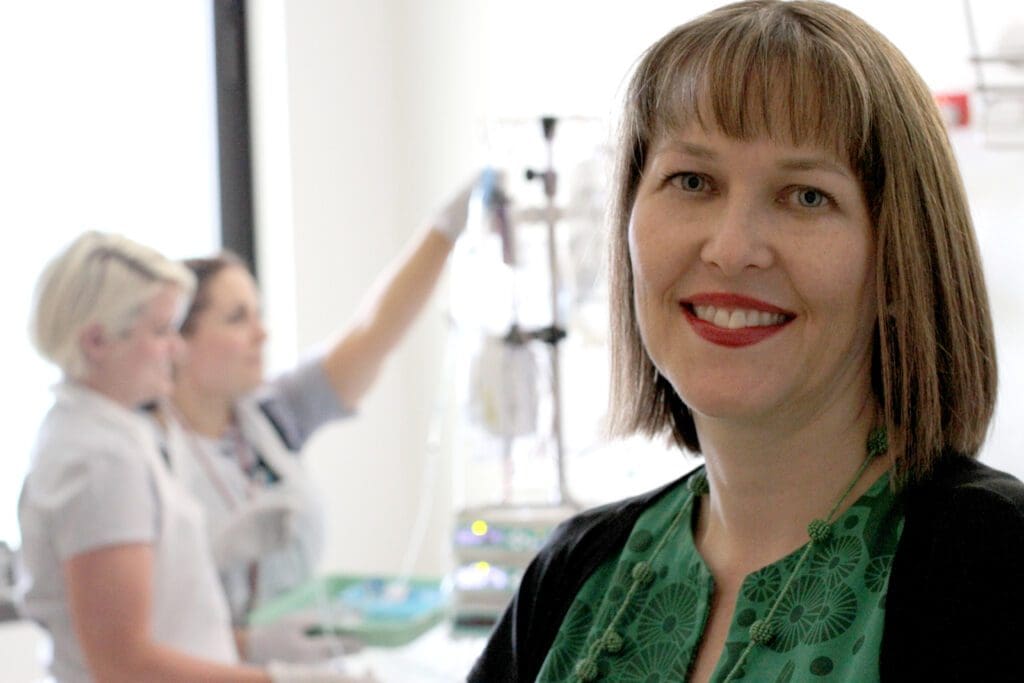 Throughout this project, we have been talking to key stakeholders in the health and research sector, including through a series of roundtables and interviews. We have so far engaged more than 200 individuals in our evidence collection process. Findings will be shared on our website in 2022.

During 2021, the Academy asked a broad range of groups and individuals to share their experiences via a short survey. The survey has now closed, and findings will be shared as part of our final report.
Research refers to investigation or studies involving people, their tissue or their data but not routine and diagnostic tests. This includes: biomedical science, epidemiology, clinical trials, public health, operational research, social sciences and health services research.

Healthcare refers to the Australian health system (public and private) – everything from physiotherapy to dental check-ups to emergency room entry to surgery. This includes health professionals and researchers operating in medicine, dentistry, public health, nursing, midwifery, allied health professions (occupational therapists, dieticians, podiatrists etc), pharmacy and health services management.
The Harnessing research for better health: A vision for integrating research into healthcare project will describe a high-level vision for strategically embedding research – and its effective and efficient translation – into the health system. To do so, we will:
Bring together national and international evidence on the value of integrating research in the health system, to mutual advantage, to inform an Academy position on the place of research in the delivery of health in Australia.
Describe the current stakeholder roles and responsibilities associated with integrating and translating research in the health system and identify how the current landscape should be developed to improve the process of integrating and translating research.
Identify the most significant barriers to effective interaction and partnership between academia and the health system, and solutions to address those barriers.
Identify targeted recommendations, and the associated key stakeholders, to deliver the Academy's vision, including priorities for action and timelines for implementation.
Learn more about why embedding research in health is so important from this video of a panel discussion that took place at the Academy's 2021 annual meeting, chaired by Professor Chris Mitchell AO FAHMS and featuring: