AAHMS 2022: Future Health and Transformative Technologies
The 2022 Australian Academy of Health and Medical Sciences annual meeting will be held 13-14 October in Melbourne, with our mentorship workshop on 12 October and Gala Dinner on 13 October. Register now.
Annual Meeting Venue: Walter and Eliza Hall Institute of Medical Research (WEHI)
Gala Dinner: Melbourne Museum
Mentorship Workshop*: Florey Institute of Neuroscience and Mental Health
*AAHMS mentees are invited to register for the Mentorship Workshop on 12 October, in addition to the annual meeting and gala dinner.
The flagship Academy event for the year will bring together Fellows, Associate Members and key stakeholders from across Australia to share ideas, welcome the Academy's new Fellows in 2022 and celebrate outstanding achievements of researchers in the health and medical sciences.
The theme of this year's meeting is "Future health and transformative technologies". International and Australian health and medical sciences experts will present on a range of topics and explore new ways to deliver effective, scalable and sustainable initiatives to benefit the health of all Australians.

Program highlights include:
Future health systems – how can Australia deliver effective, scalable and sustainable systems and initiatives that benefit the health and wellbeing of the whole population?
Harnessing research for better health – what is the role of research and innovation in addressing system pressures, reducing inefficiency and ultimately improving the nation's health?
Big ideas to address health inequalities -how can Australia shift the paradigm in its efforts to address health inequalities? We will bring together big picture thinking and big ideas that could change the health of the whole population.
Communicating health in the new media landscape -how do people receive and accept health information, especially in the ever-broadening landscape of new media and amidst the challenges of misinformation and disinformation? How can our understanding of health literacy and behaviour change help here?
Transformative technologies in health – Australia is pushing boundaries to deliver cutting edge research and develop new technologies that hold the potential to transform the health of tomorrow – we will feature some of the most exciting developments in this space.
The 2022 program is now available. View the program here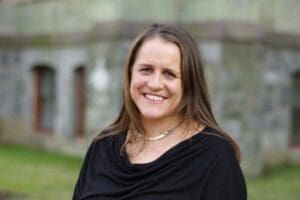 Program highlight: Professor Claire Wardle
Professor Claire Wardle will join AAHMS 2022 as one of our keynote speakers. Professor Wardle is a Professor, co-founder and director of the Information Futures Lab at Brown University School of Public Health. She is a leader in the field of misinformation, verification and user generated content, co-authoring the foundational report, Information Disorder: An interdisciplinary Framework for Research and Policy for the Council of Europe. In 2015, Professor Wardle co-founded the non-profit First Draft, a pioneer in innovation, research and practice in the field of misinformation. Over the past decade she has developed an organization-wide training program for the BBC on eyewitness media, verification and misinformation, led social media policy at UNHCR, been a Fellow at the Shorenstein Center for Media, Politics and Public Policy at Harvard's Kennedy School, and been the Research Director at the Tow Center for Digital Journalism at Columbia University's Graduate School of Journalism. She holds a Ph.D. in Communication from the University of Pennsylvania.

Program highlight: Professor Jeffrey Braithwaite
Professor Jeffrey Braithwaite FAHMS will join AAHMS 2022 as a keynote speaker. Professor Jeffrey Braithwaite is a leading health services and systems researcher with an international reputation for his work investigating and contributing to systems improvement. He is an expert in the culture and structure of acute settings, leadership, management and change in health sector organisations, quality and safety in healthcare, health sector reform in international context and the restructuring of health services. He has professorial appointments at six universities, is President of the International Society for Quality in Health Care (ISQua) and is an expert and advisor to the WHO, the OECD and research groups around the world.
ACCOMMODATION
The Radisson on Flagstaff Gardens, Melbourne is offering discounted rates for AAHMS Annual Meeting delegates. Please visit their offer website to take advantage of this discounted rate.
The Larwill Studio is providing discounted rates to AAHMS Annual Meeting delegates who book via http://www.mghotels.com.au/. Use the promo code AAHMS2022 to receive 10% off the best available rate.
Thank you to our sponsors for their generosity in supporting this event.
Platinum sponsors:
Gold sponsor: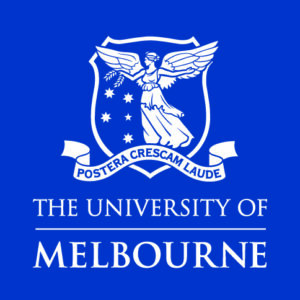 Silver sponsor:                                                              Additional supporter:
Annual meeting venue sponsor:                  Mentorship workshop venue sponsor: