Combining a career in research with expertise as a clinician can result in a rich, rewarding career that impacts the lives of many– but for those starting out on their career journey, it can be daunting to know where to start, or how to navigate challenges along the way.
Some of Victoria's top clinician-scientists shared their wisdom and strategies for success at the recent 7th annual Life as a Clinician-Scientist symposium, held at Monash University in Melbourne. You can now view video recordings from this event in our video library or read below for event highlights.
"Be prepared to grab opportunities"
Professor Sir John Savill FRS FAHMS is a nephrologist and Executive Director, Melbourne Academic Centre for Health.
He shared advice and highlights from his storied career during his keynote presentation at the Victorian symposium. He stressed the importance of teamwork for success, as well as the need to find mentors throughout your career.
"We've moved away from the independent, focused researcher toiling away in a laboratory or library and we now are much more wedded to the concept of team science" he said.
Professor Savill outlined four key takeaways for aspiring clinician-scientists:
You need to find your theme – and secure excellent training
Be prepared to grab opportunities and mentors
Help other clinician researchers, especially young people
Learn to collaborate
"Work where senior people are emptying the dishwasher"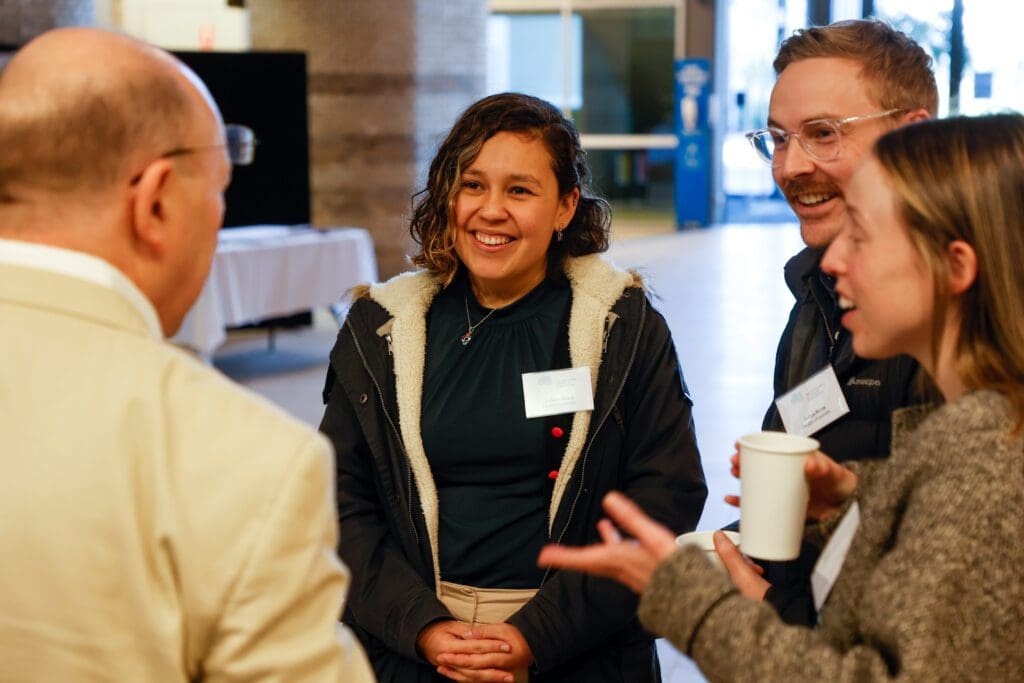 Professor Michael Berk FAHMS is Alfred Deakin Professor and Director of IMPACT, Deakin University. He explained how his career has taken a non-linear path – and why his "six-month break" from surgery turned into a passion for and career in psychiatry.
"It's the intersection between neuroscience, psychology, internal medicine and the human condition. It's endlessly fascinating," he said. "There are huge opportunities in mental health because it is such an unmet need."
For Professor Berk, regardless of your speciality, finding a good workplace culture is vital for success. "You want to create an environment where you walk into work and you have the sense that the people around you have your back. That everybody is supporting everybody else. You want to go to work where the senior people are emptying the dishwasher – you lead by example."
"We can send people up to Mars but we still can't treat back pain"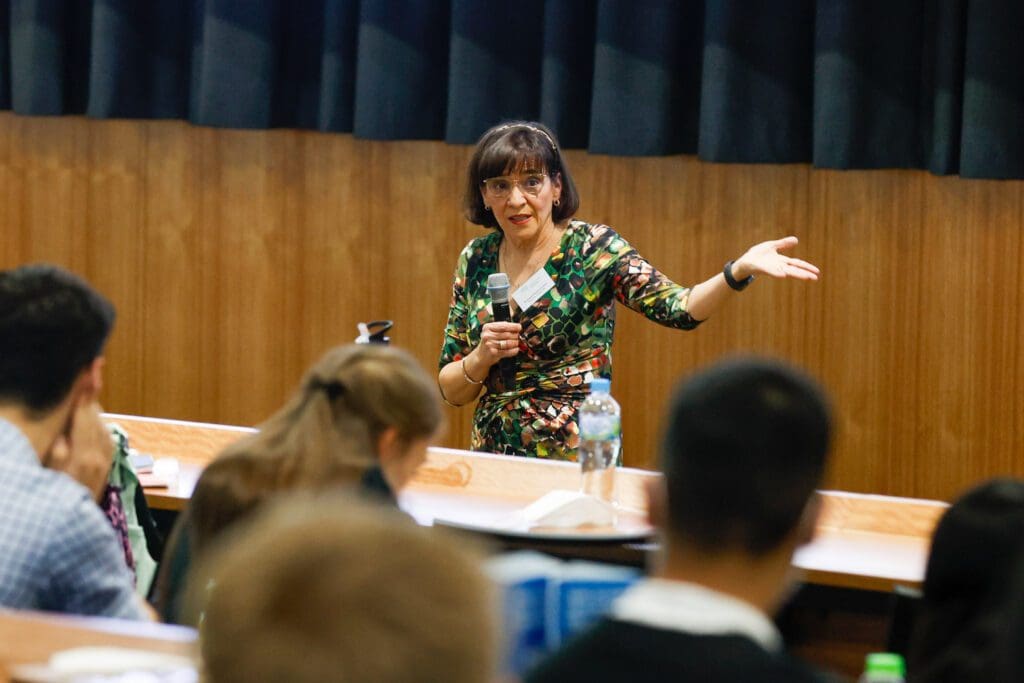 Professor Flavia Cicuttini AM FAHMS is Head of Rheumatology, Alfred Health and Head of Musculoskeletal Unit, Monash University. For Professor Cicuttini, being a researcher can benefit clinical work, allowing you to address questions that come up in patients and contribute to evidence-based solutions.
This is important, given that there are significant gaps in knowledge for many common conditions – including chronic low back pain, which is the number one cause of disability worldwide. "We can send people up to Mars, we can send them to the end of the universe – we still can't treat back pain," she said.
Professor Cicuttini emphasised the need for clinician-researchers to contribute to evidence-based solutions for complicated problems.
"We hear about the opioid epidemic and in and in fact musculoskeletal disease and particularly back pain is probably the biggest contributor."
Watch a recording of Professor Cicuttini's presentation here.
"I can see big impacts at a population level"
Professor Jodie McVernon FAHMS is Professor and Director of Doherty Epidemiology at The Peter Doherty Institute for Infection and Immunity. For Professor McVernon, a linear career path is less important than staying curious and being open to opportunities. She was curious about medicine even as a child, but "fell into epidemiology" while completing training in the UK.
She said encouragement from mentors and sponsors gave her the confidence her to pursue a diverse career across paediatrics, biomedical science and public health.
"It's really important to be stimulated by mentors and sponsors who help us to see opportunities and find paths," she said. "I took career risks to do things that I thought were interesting and important because I had the encouragement to do it."
She said people with medical training are a great addition to an interdisciplinary team because "we love to solve problems" and that working in public health was a great way to make an impact.
"Academic public health has a feel-good factor – it really enables me to do contributions at scale," she said. "I can see big impacts at a population level."
Watch a recording of Professor McVernon's presentation here.
"It's something you can do, and have a clinical career, and a family - but you need help"
Professor Helena Teede AM FAHMS is Executive Director, Monash Partners Academic Health Sciences Centre. Professor Teede shared insights from her career in endocrinology and women's health, including her efforts to increase cross-sector collaboration and why mentors are essential for people starting out on their clinician-scientist journey.
"When I graduated, there was not a single female specialist who was doing research and clinical practice, and had a family," she said.
Many of her mentors over her career have been men, and were essential in guiding her career path. She encouraged women, and people with additional barriers, to find mentors as "the most evidence-based way to make good career choices."
For Professor Teede, being a clinician-scientist allows her to have a diverse, interesting career that makes a real difference. "As a clinician, it's tough, but there is an incredible privilege. Every time I see people, I have the potential to make things better for that person," she explained.
"I have had a fantastic career, and with a few exceptions, enjoyed almost every day of it. It is definitely something that you can do, and have a clinical career, and a family, but you just need help to do it."
"Have consistent quality to build impact over time"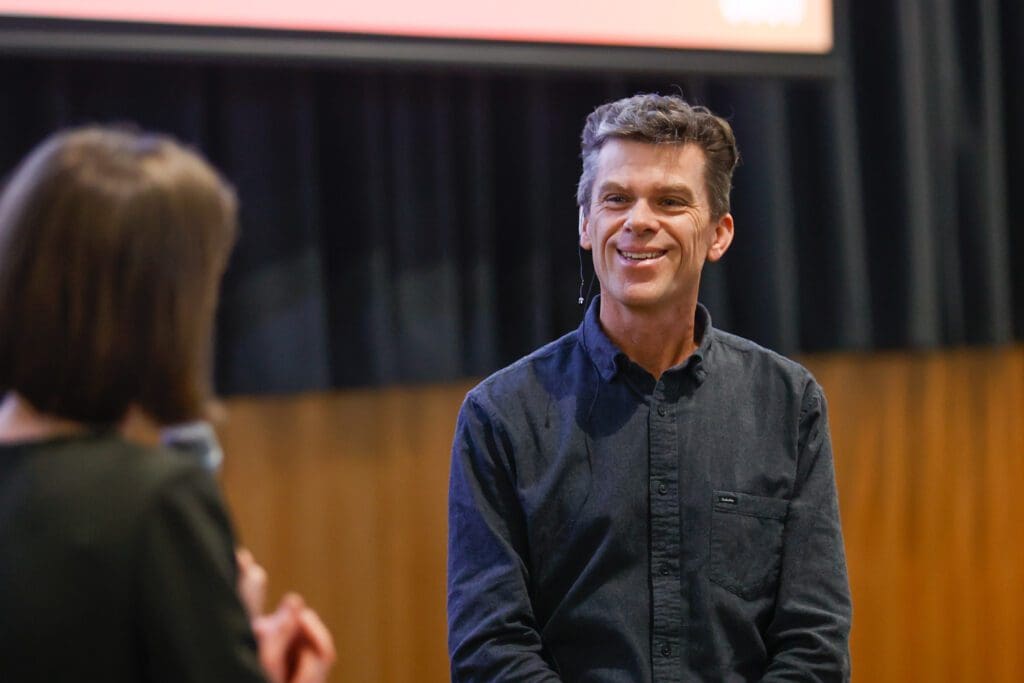 Professor James Beeson FAHMS is Deputy Director, Head of Malaria Immunity and Vaccines Laboratory, Burnet Institute. Having worked in the field of global health as a medical researcher, as well as a public health physician for over 20 years, Professor Beeson is an advocate for building impact over the course of your career through consistent, quality work.
This can come through step-by-step advances, such as a series of quality papers, as well as big study outcomes or major clinical trials. "Your career will generally have a mix of both … but you do want to have consistent quality to build impact over time," he said.
"You need to grow the research skills and expertise of yourself and your team, and develop collaborator sand partners over time," he said.
"Think about the long game"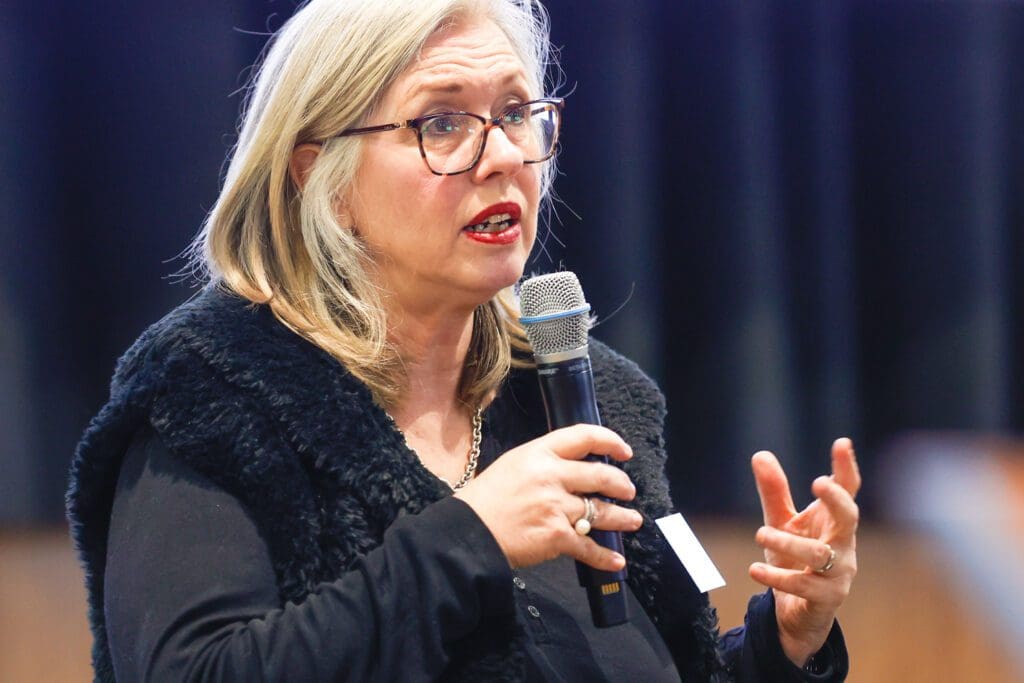 Professor Christobel Saunders AO FAHMS is James Stewart Chair of Surgery, The Royal Melbourne Hospital. As a surgeon who is also a scientist, she said curiosity, intellect, and observation skills are important, but the key skill is disseminating evidence – and this means being prepared to stand up and be a leader in the field.
Professor Saunders shared her career story and strategies for success at the 2022 Life as a Clinician-Scientist Victorian symposium. She explained that the road from discovery to clinical practice can be long and winding, with research indicating this process takes an average of 17 years. "Only a small proportion of good ideas become clinical practice, and it takes a long time. You have to be prepared to wait," she said.
"When we think about research, we have to think about the long game. If you have a good research idea, think about how eventually that is going to be implemented and put into practice."