Six emerging research leaders with expertise in cardiology, dietetics, genetics, neurology, addiction and exercise science have joined the Australian Academy of Health and Medical Sciences (AAHMS) Mentorship Program.
Competitively selected from a pool of applicants across Australia, these rising health and medical research stars will be paired with a mentor from the AAHMS Fellowship to support their career development.
Mentees become Associate Members of the Academy for three years, giving them access to training, support and networking opportunities, as well as the opportunity to contribute to Academy policy projects and activities to advance the health of the wider community.
The six new AAHMS Mentees are:
The six new mentees join an existing 37 mentees, bringing the current cohort to 43. Since starting in 2015, more than 80 research leaders have been accepted into the program. The Academy's Mentorship Program accepts applications year-round and reviews new applications twice a year. See our program page for more information or to apply.
Meet our newest mentees

Associate Professor James Chong is an interventional cardiologist who runs a science research program developing new therapies for myocardial infarction and cardiac failure. His research has attracted fellowships and grants from the NHMRC, National Heart Foundation, Medical Research Future Fund and other agencies including a recent $5 million grant to translate human pluripotent stem cell derived cardiomyocytes to a phase 1 clinical trial. This work has been published in high-impact journals (Nature, Nature Communications, Science Translational Medicine, Cell Stem Cell) and recognised with awards including the 2014 NSW CVRN Ministerial Award for Rising Stars in Cardiovascular Research, a 2015 Heart Foundation Paul Korner Innovation Award and a 2016 Metcalf Prize for Stem Cell Research.
"The career of a clinician-scientist is difficult but incredibly rewarding," said Associate Professor Chong. "Although I have learned from many of my senior colleagues, I suspect there is much more that I can gain from a formal program mentorship program. I applied to the AAHMS Mentorship Program in the hopes of learning from those who have successfully navigated this path."
Professor Tomas Kalincik is head of the Royal Melbourne Hospital Neuroimmunology Centre and the head of the Clinical Outcomes Research (CORe) Unit at the University of Melbourne. He has led a several international collaborative research initiative, including studies of comparative effectiveness of MS therapies, management of treatment failure, individual treatment response, and use of innovative biostatistical solutions in outcomes research in neurology. He collaborates with scientists around the world as chair of the Scientific Leadership Group of the global MSBase collaboration, in partnerships with teams at large national registries, and at leading academic institutions and WHO.
"Growth is a key feature of life," he said. "At different stages of academic and clinical life, one either grows or helps others grow – ideally both. I am excited and grateful for this opportunity to learn from the giants of Australian clinical research to inspire passion and curiosity in others."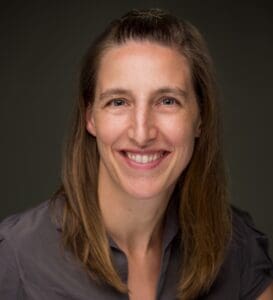 Associate Professor Suzanne Nielsen is the Deputy Director of the Monash Addiction Research Centre, an NHMRC Career Development Fellow, and a pharmacist. She is passionate about reducing drug-related harm, with a focus on reducing opioid-related harm through evidence-based interventions. Her current work focuses on expanding overdose prevention, increasing access to opioid dependence treatment, and determining the intended and unintended impacts of opioid policy in different populations.
"Strong leadership is more important than ever," Associate Professor Nielsen said. "I would like to learn from the leaders in our field to equip myself to thrive in today's challenging research and policy environments and, in turn, provide the best support I can to emerging researchers."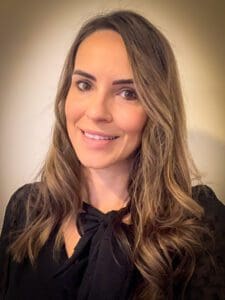 Associate Professor Francine Marques is a Viertel Charitable Foundation and National Heart Foundation Fellow, and head of the Hypertension Research Laboratory at Monash University. She has published more than 90 peer-reviewed papers in top journals such as Nature Reviews Cardiology, Nature Medicine and Circulation, and has secured $7 million in competitive funding. She has won 25 awards, including the 2019 American Heart Association Hypertension Council Goldblatt Award, 2020 High Blood Pressure Research Council of Australia and 2021 International Society of Hypertension Mid-Career Awards, and the 2021 Australian Academy of Science Gottschalk Medal.
"Being female, culturally and linguistically diverse, having had cancer at a young age and being about to enter parental leave, I have faced significant barriers to the impact I believe I can make as a researcher and female emerging leader," Associate Professor Marques said. "These barriers include conscious and unconscious biases, and lack of training in research translation and leadership, to name a few. I hope the program will help me achieve major career goals."
These goals include developing leadership skills and a network to drive an improvement in inclusion and diversity in the STEMM sector in Australia and at the international level; establishing skills and capacity to translate and commercialise research; and identifying strategies to improve her global reputation as an emerging STEMM leader and leveraging this reputation to create opportunities for team members, mentees and sponsees.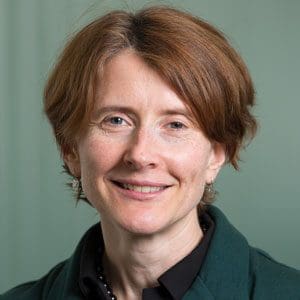 Associate Professor Lisa Moran is a clinical and research dietitian who has worked extensively across multidisciplinary research and medical teams to highlight the role of healthy lifestyle in chronic disease management. Her research is focused on with women of reproductive age to reduce the risk of lifestyle-related chronic disease later in life. Associate Professor Moran works with women with specific conditions which are associated with a higher risk of type-2 diabetes and cardiovascular disease later in life (for example infertility, PCOS, GDM, hypertensive disorders of pregnancy) and at key life stages where engagement with the health system is higher (for instance before, during and after pregnancy) to allow health professionals to support them to make healthy lifestyle changes.
"I'm entering a career stage (MCR) where I feel that it's more challenging to find guidance on how to navigate pathways forward," she said. "The program seemed like the ideal opportunity for me to gain higher level mentoring to aid me in this career transition."
Associate Professor David Scott is an associate professor with the Institute for Physical Activity and Nutrition (IPAN) at Deakin University. His research focuses on the health impacts of sarcopenia (the age-related declines in skeletal muscle), osteoporosis and obesity in older adults, as well as exercise and nutritional interventions for the prevention and treatment of these conditions. He has published over 190 articles in peer-reviewed journals, supervised five PhD students to completion, won several prestigious awards (including a Victorian Young Tall Poppy Award, American Society for Bone and Mineral Research Rising Star Award, Australian and New Zealand Bone and Mineral Society Kaye Ibbertson Award and the Deakin University Vice-Chancellor's Mid-Career Researcher Award), and secured over $5 million in competitive research funding including consecutive NHMRC fellowships (2016 Career Development Fellowship and 2019 Investigator Grant). Associate Professor Scott is the current Chair of the Australian and New Zealand Society for Sarcopenia and Frailty Research (ANZSSFR) Sarcopenia Diagnosis and Management Task Force. He is passionate about ensuring his research contributes to improving the health, independence and quality of life of older Australians.
"As a mid-career researcher transitioning to new areas of research and leadership positions, I applied to the program with the hope of engaging with an established clinical researcher who could provide support and advice on career planning, building leadership skills, and managing the many competing priorities of academia," he said.