Infectious disease specialists, epidemiologists, oncologists, a clinical biostatistician, a broadcast journalist, a senior barrister, and a former Academy Mentee are among the 31 health leaders who will be announced as Fellows of the Australian Academy of Health and Medical Sciences at a ceremony in Melbourne this evening.
Each year, the Fellowship elects the best and brightest minds in Australia to join the Academy in recognition of their outstanding achievements and exceptional, ongoing contributions in the field of medical and health sciences.
This year's new Fellows include 15 women and 16 men from around the country, across a wide range of fields and specialties.
"The wealth of experience and diversity of expertise amongst our newest Fellows will allow the Academy to continue to provide an expert and authoritative voice that spans the full breadth and depth of health services, medical science, research and innovation in Australia," said AAHMS President, Professor Ingrid Scheffer.
"Our Fellows include the nation's top health and research leaders and I look forward to seeing the contributions that our 2022 Fellows make to ensure that Australia continues to have a robust and world-leading health and medical research and innovation sector."
Joining the Fellowship in 2022 is former Academy Mentee and 2021 Jian Zhou medallist, Professor Di Yu. As an immunologist, and NHMRC Leadership Fellow, Professor Yu is Chair in Paediatric Immunotherapy and the inaugural director of the Ian Frazer Centre for Children's Immunotherapy Research at the University of Queensland.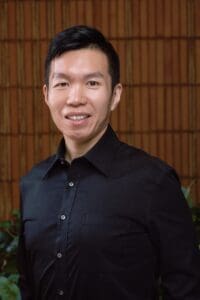 Professor Yu's internationally recognised work in research and translation includes landmark discoveries revealing the differentiation and functions of T cells in human health and disease. Professor Yu actively collaborates with clinicians and has initiated clinical trials for immune-related diseases and vaccination, including trials for a treatment of lupus, which has improved clinical practice.
"I have been studying T-cells for 20 years. During this time, there has been enormous progress in the treatment of disease by targeting T cells." Professor Yu said. "We have discovered that T-cells can control a wide range of immune functions and responses, ranging from allergic disease, autoimmune disease, infectious disease, cancer immunotherapy and vaccinations, so it's very exciting."
"The ultimate goal of my research is to move from basic research to translation in medicine," he said. "I'm honoured to be elected as a Fellow and look forward to contributing further to the Academy's work in the future."
Professor Anne Kavanagh, an epidemiologist and Professor of Disability and Health at the University of Melbourne, has also been elected to the Academy.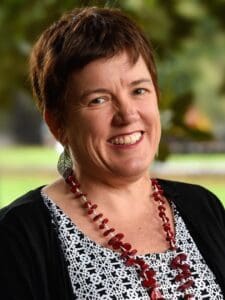 Professor Kavanagh's research has influenced national and local government policy, including in relation to approaches to improve the health of people with disability by reducing disability-related discrimination and violence, as well as improving employment outcomes for people with disability and ensuring people with disability have been safe during COVID-19.
"As someone with a disability and as a parent of a young man with a disability, I am passionate about improving the health of people with disability," Professor Kavanagh said.
"My research aims to identify how health and social policies can improve the health of disabled Australians. I am honoured that my work in this area has been recognised by the Academy."
Professor Laura Mackay, Professor and Laboratory Head at the Doherty Institute, joins the Fellowship in recognition of her internationally recognised work on tissue-resident memory T cells and their involvement in viral and tumour immunity.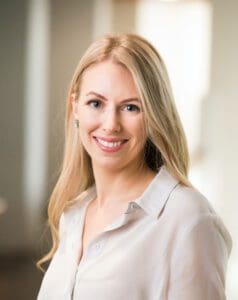 At 39, Professor Mackay is the Academy's youngest-ever Fellow to be elected.
"There have been major discoveries over the past few years that show you can actually use a patient's own immune system to fight their own cancer," she said. "The next step is to understand how we can generate the best immune response against infection and cancer – and how we can specifically target cells to create new cancer vaccines and therapies."
"I hope that my election to the Academy will inspire other young women to pursue a career in science – it's a career path that truly allows you to be curious, creative and make an impact."
Other new Fellows include:
ABC journalist and trained physician Dr Norman Swan, elected in recognition of his significant contribution to health and medical science journalism over the past four decades.
Professor Ian Freckelton, King's Counsel, elected in recognition of his extensive contributions to health law and policy, including as founder of the Journal of Law and Medicine and publishing through a series of edited books on health law.
Professor Jennifer Couper, Head of Paediatrics at The University of Adelaide, who is a practicing clinician and researcher who leads innovations for children at-risk of or with type 1 diabetes.
Professor Leonid Churilov, Professor in Biostatistics at The University of Melbourne, who led complex and comprehensive design and analysis of acute and recovery stroke trials that have resulted in global changes in clinical practice.
Professor Anna Nowak, Pro Vice Chancellor (Health and Medical Research) at The University of Western Australia, a medical oncologist, clinical triallist and immunology researcher with a focus on the cancer mesothelioma.
The Academy will also welcome a new President during the annual meeting – Professor Steve Wesselingh FAHMS, Executive Director of South Australian Health and Medical Research Institute (SAHMRI), who will begin his three-year term on 13 October when Professor Ingrid Scheffer's presidential term comes to an end.
The full list of new Fellows for 2022 is below:
Professor David Burgner
Professor Leonid Churilov
Professor Jennifer Couper
Professor Phillip Darcy
Professor Ian Davis
Professor Denise Doolan
Professor Dominic Dwyer
Professor Peter Ebeling AO
Professor Aleksandra Filipovska
Professor Susan Fletcher AO
Professor Ian Freckelton AO KC FASSA
Professor Michael Friedlander AM
Professor Sharon Friel FASSA
Professor Sarah Hilmer AM
Professor Jane Hocking
Professor Carol Hodgson
Professor Anne Kavanagh FASSA
Professor Emma Kowal FASSA
Professor Kristine Macartney
Professor Laura Mackay
Professor Eric Morand
Professor Anna Nowak
Professor Shanthakumar Rajaratnam
Professor Jason Roberts
Professor Ben Solomon
Professor Mark Stevenson
Dr Norman Swan
Professor Bruce Taylor
Distinguished Professor Patsy Yates AM
Professor Di Yu
Professor Sophia Zoungas