The Australian Academy of Health and Medical Sciences has welcomed 12 new Associate Members into its Mentorship Program – the largest intake to date.
Rising leaders in fields such as dietetics, adolescent health, and neuroscience are among the new mentees, who will be paired with an experienced Fellow for mentoring during the next three years.
The Mentorship Program accepts applications year-round, and intakes new mentees twice a year. See our program page for more information.
Meet our newest Associate Members below.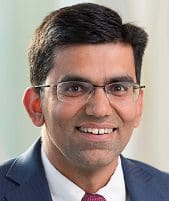 Associate Professor Atul Malhotra is a neonatal clinician-scientist at Monash University and an NHMRC Investigator.
"I have been privileged to be involved in world first studies evaluating the safety and feasibility of stem cells for vulnerable preterm infants," he said.
"We are about to commence efficacy studies for some of these ground-breaking therapies in the near future.
"I applied to the Academy mentorship program to get in touch and receive mentorship by some of the brightest health researchers in Australia, and learn from them."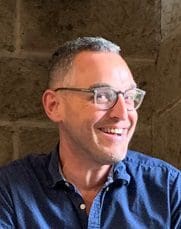 Associate Professor Peter Azzopardi has formed and co-leads two research groups focused on adolescent health: one at the South Australian Health and Medical Research Institute which focuses on Aboriginal and Torres Strait Islander adolescents, and one at the Burnet Institute with a focus on global adolescent health.
"I'm most proud of the meaningful partnerships we've established – with young people, with service providers, and with policy makers – to inform and enable research that is aligned with needs," he said.
Associate Professor Azzopardi said he applied for the mentorship program to "seek advice from leaders in science around how to maximise impact of our work and to ensure translation of research to action."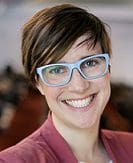 Associate Professor Lauren Ball is Principal Research Fellow (NHMRC Investigator) at Griffith University.
"As an Advanced Accredited Practising Dietitian and an NHMRC Emerging Leader, I have a responsibility to make a positive impact on the health system and the broader Australian society through my own research program," she said.
"However, I realise I can also make a bigger impact, above and beyond my own research program, through engaging with organisations such as the AAHMS.
"My vision to positively influence Australia's health system to maximise the benefits it can bring to our society as a whole closely aligns with the objectives of the AAHMS mentoring program. The commitment of the AAHMS to cultivate an environment in Australia in which future health and medical science leaders can thrive really attracts me."
Associate Professor Ball leads a research program called "Healthy Primary Care", and has won several awards for her work, including the 2021 QLD Tall Poppy Young Science Award.
"My research program is innovative in its focus on using a culture of kindness to develop other researchers, providing a pathway for clinicians and scientists to translate knowledge into benefits for the community," she said.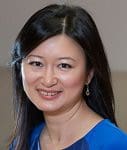 Professor Christine Lin is a Professorial Research Fellow at the Institute for Musculoskeletal Health, The University of Sydney, and a NHMRC Emerging Leadership II Fellow.
"I lead research to examine the benefits and harms of treatments for musculoskeletal conditions, and to develop strategies to reduce the use of unnecessary or harmful medicines, such as opioids," she said.
"I have shown that some common pain medicines are not effective and can be harmful for low back pain and sciatica, changing the way these medicines are recommended in guidelines and used in practice."
Professor Lin said she applied for the AAHMS Mentorship Program to learn more about career development and to "challenge her thinking".
"I want to develop effective and empathetic leadership skills including ways to raise my profile and visibility, and mentor and inspire junior colleagues," she said.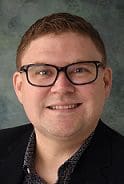 Professor Andrew Mallett is a nephrologist and clinician-scientist, and is currently Director of Clinical Research and Professor of Medicine at Townsville University Hospital and James Cook University.
He led a national clinical research consortium that has accelerated genetic kidney disease clinical practice and research across Australia, and has been a Churchill Fellow, RACP Jacquot Research Establishment Fellow and is now a Queensland Advancing Clinical Research Fellow.
"I applied to join this program because we all need mentors and champions to forge our careers and generate impact," he said.
"As a regionally based applicant, I especially applied to seek out mentorship from others who have had successful research and research leadership careers in similar settings, to hear of their experiences, lessons learnt, how those might help others like me, and how I can also in the future provide mentorship to others."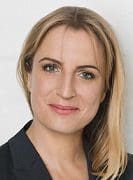 Associate Professor Claudia Nold is a Group Head at the Hudson Institute of Medical Research and Monash University Department of Paediatrics.
Her work focuses on highlighting the broad anti-inflammatory and translational potential of Interleukins 37 and 38.
"This work has led to cross-collaborative programs with industry which resulted in a number of new anti-inflammatory drug candidates that my team is testing as treatments for autoimmune and inflammatory diseases," she said.
"In addition, years of preclinical work will now culminate in a clinical trial in early 2022 designed to assess the anti-inflammatory Interleukin-1 receptor antagonist as a treatment of bronchopulmonary dysplasia, an often fatal cardiopulmonary disease of preterm infants."
Associate Professor Nold said she hoped the Mentorship Program would help her improve as a leader.
"Importantly I would like to engage with my mentor in discussions that extend beyond career to include values and different leadership styles, to drive scientific innovation," she said.
"Such a balancing act requires knowing how to use one's own strengths, when to lead, when to follow and I would appreciate learning from the personal experiences of my mentor."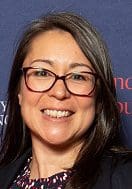 Professor Lezanne Ooi is a Principal Research Fellow and cellular neuroscientist at the University of Wollongong.
"I have developed stem cell disease models and tools for investigating neuronal and glial function in disease," she said.
"My goals are focused on generating impact and translational outcomes for patients by working with academic and clinical collaborators, industrial partners and philanthropic organisations to achieve these aims."
Professor Ooi said AAHMS Fellows were "eminent leaders in their fields due to distinguished performance over their careers".
"By working together as a collective voice for health and medical research, this grouping can have significant impact on the community, industry and government for the benefit of health and medical science in Australia and internationally," she said.
"I applied for this program because I want to contribute to these efforts and to learn from the best; we need a dynamic and united effort to improve health and medical research in Australia."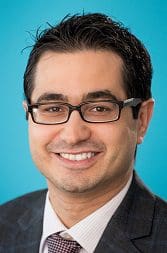 Associate Professor Piero Perucca is Associate Professor of Adult Epilepsy at the University of Melbourne, Director of the Bladin-Berkovic Comprehensive Epilepsy Program at Austin Health, and an NHMRC Early Career Fellow.
He is an academic neurologist, with clinical and research interest in the diagnosis and management of epilepsy.
"I applied to the AAHMS Mentorship Program because it offers the unique opportunity to engage with and learn from one of Australia's pre-eminent minds from another field of medicine," he said.
"I am grateful to be given this opportunity which will allow me to grow into a better academic leader and mentor, as well as strengthen my networking skills at the national and international levels."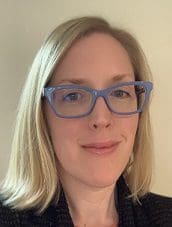 Associate Professor Susanna Park is an Associate Professor of Neuroscience at the University of Sydney and NHMRC RG Wright Biomedical Career Development Fellow leading a multidisciplinary research group investigating assessment strategies, treatments and risk factors in neuropathy and neuromuscular disease.
"My research has pioneered the use of diagnostic and assessment tools in neuropathy across a range of disorders, with a focus on nerve damage following cancer treatment, prevalent in about 40 per cent of cancer survivors," she said.
"My research program has examined thousands of chemotherapy-treated patients, leading to more than 115 research papers and clinical trials of rehabilitation and treatment options for cancer survivors with neuropathy.
"I applied for the AAHMS mentoring program because I want to improve my research leadership skills and my ability to contribute to policy and clinical translation. I have really benefited from local mentoring in the past and I am excited to learn from the wealth of experience of Academy fellows."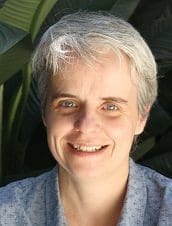 Dr Nicola Waddell is an NHMRC senior research fellow who in 2016 established the Medical Genomics Group at QIMR Berghofer Medical Research Institute. Her work has been published in top tier journals including Nature, Cancer Cell and Nature Genetics.
"I applied for the AAHMS mentoring program to receive support and guidance from thought leaders in Australia with the hope  of developing leadership skills and confidence to lead national efforts and effectively mentor others," she said.
"I wish to better understand the health and medical sciences system in Australia to positively contribute to the Australian research community and ensure we have future leaders to continue to advance research in Australia."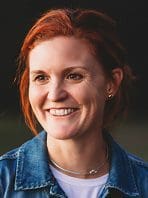 Professor Tracy Burrows, Professor of Nutrition and Dietetics at the University of Newcastle, has an NHMRC Investigator Grant to explore diet, eating behaviours and mental health.
"I applied for the program as moving into the mid-career level of research, I appreciate that there is a lot of value in external mentoring outside my direct field of research as well as gaining broader national and international perspectives on the health and medical landscape," she said.
"I hope to gain a broader understanding of research from elite practitioners in their field, as well as learn from others' experiences in navigating research and having impact in health services and advocacy."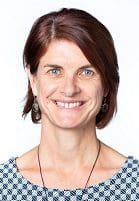 Professor Anne Tiedemann is a Principal Research Fellow at The University of Sydney.
"My research over the past 10 years, supported by more than $15M in competitive grant funding, has advanced understanding about risk factors for falls and exercise programs that prevent falls in older age," she said.
"I am looking forward to being mentored by leaders in health research in Australia and to the opportunity to meet and connect with other mentees and Fellows of AAHMS.
"This program has the potential to also build my own mentoring skills so that I can effectively nurture emerging researchers to be future leaders."