We are excited to announce the four newest mentees accepted into our highly regarded Mentorship Program!
These emerging leaders were competitively selected and will be mentored by an Academy Fellow while in the three-year program, as well as receiving additional training and support opportunities. They become Associate Members of the Academy during this period, contributing to the Academy's work, including our policy projects, events and programs.
They join 30 existing mentees, bringing the total to 34.  46 individuals have been accepted since the program began in 2015.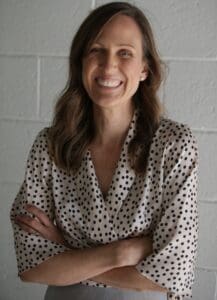 Associate Professor Asha Bowen is a Paediatric Infectious Diseases Specialist at Perth Children's Hospital and Healthy Skin Team Leader and NHMRC Early Career Fellow at the Telethon Kids Institute. She is currently leading the Hospital in the Home, HIV and Central Venous Access Device activities of the Infectious Diseases service at Perth Children's Hospital.  Associate Professor Bowen completed her fellowship with the Royal Australasian College of Physicians (FRACP) as a general paediatrician and paediatric infectious diseases specialist in 2009. She combines this busy role with a research career focussed on reducing the burden of infectious diseases in Australia's Aboriginal children as a clinician-researcher at Perth Children's Hospital and Telethon Kids Institute.
When asked why she was motivated to apply for the AAHMS Mentorship program Associate Professor Bowen stated:  'I aspire to be an outstanding clinician-scientist and follow in the footsteps of the wonderful members of AAHMS. The opportunity to participate in the AAHS Mentorship program provides the broader connection with AAHMS and the specific link with someone who has navigated this career with influence, persistence and success. I am really excited to be joining the Mentee cohort in 2020'.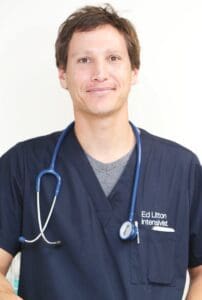 Dr Ed Litton is a Staff Specialist in the Intensive Care Unit at the Fiona Stanley Hospital in Western Australia.  In his present role as clinical lead for the ANZICS Critical Care Resources Registry he has also been highly involved in health services research and benchmarking quality.  Dr Litton is a national authority on iron therapy and is also a leader in the designs of critical care trials.  He has advanced the evidence base in a number of clinical areas related to critical care with high-impact publications in BMJ, Intensive Care Medicine, Critical Care Medicine and Annals of Surgery.
He applied for the program 'for the opportunity to reach beyond my day to day research sphere and gain insights into how researchers have translated their passion into impact'.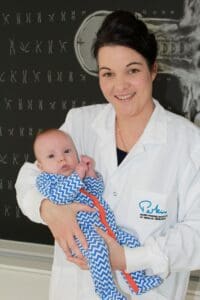 Dr Gina Ravenscroft is currently a NHMRC Career Development Fellow and Deputy Group Leader of the Neurogenetic Disease Group at the Harry Perkins Institute in Western Australia.
She has led or contributed to the discovery or phenotypic expansion of over a dozen genes associated with    distinct neuromuscular phenotypes, with consequent significant impact on those families affected by those disorders.
Dr Ravenscroft's expertise is well regarded and she is often called upon to review research papers and grant applications, and is also on the editorial board of the Journal of Neuromuscular Diseases.
She is eagerly awaiting connecting with her mentor and said "I am excited about the opportunity to be mentored by a successful female academic and to learn with her on this journey. This is particularly important for me since I am based in WA and I am at the career point where there is suddenly an obvious change in the gender balance. Thank you to the Academy for this wonderful initiative and opportunity".
Associate Professor Daniel Steinfort is a respiratory physician at the Royal Melbourne Hospital in Victoria.  He is an emerging national and international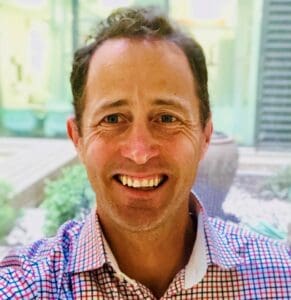 leader in interventional pulmonology and has been an expert in pioneering the use of and developing novel applications of new interventional technologies.  Associate Professor Steinfort has also recently taken the lead in clinical studies investigating ablative therapies to enhance immune response in lung cancer.
When asked what he was anticipating getting from the program, Associate Professor Steinfort said "I am hoping to advance my ability to engage and impact both the community/population that my research focuses on, as well as policy-makers in government and representative bodies. Such influence on policy/health service-level practices​ is important in maximizing health outcomes from advances in research and knowledge".
The mentees will formally begin their program in March 2020.
The Academy's Mentorship Program was established in 2015 and is designed to provide quality mentorship and experienced role models for the next generation of health and medical research leaders. This unique program in Australia allows these emerging leaders to be mentored by our Fellows.
They receive individualised support, tailored to their career needs and delivered by the country's most prominent researchers, and become Associate Members of the Academy while in the three-year program.  Mentorship targets a critical career point, where individuals are growing their independent research careers and looking towards leadership positions – when even the most talented researchers can be lost from the system.
Mentors challenge the mentees' past and present thinking, encourage them to take a broader view of their career path and to see their research and other roles in the context of the national health policy agenda.
Applications for 2020 Round 1 of the Mentorship Program close on 28 February 2020.  For further information about the application process and the scheme can be found on our program page.