The Academy is pleased to welcome eight talented new mentees to our Mentorship Program, including experts in bioethics, neuroscience and immunology.
Mentees become Associate Members of the Academy for the next three years, contributing to our work, including our policy projects, events and programs.
The Mentorship Committee competitively selects mentees from applicants across Australia, looking for rising research and leadership stars.
Mentees are paired with Academy Fellows for mentorship, and receive additional training, support, and networking opportunities.
They join 26 existing mentees, bringing the current total to 34. Sixty-five individuals have now been accepted since the program began in 2015.
Nominations for the Mentorship Program are open now. Find out more information on our program page.
Associate Professor Wendy Lipworth
Associate Professor Wendy Lipworth is a bioethicist at the University of Sydney. Her work spans a wide range of topics, with a particular focus on organisational/professional ethics and the ethics of health technology research, innovation and translation. She uses both empirical and theoretical bioethics analysis to develop and test new approaches to moral problems that are sophisticated enough to account for the complexities and realities of contemporary organisations and likely to be accepted and integrated into practice. She has been supported by National Health and Medical Research Council (NHMRC) Fellowships throughout her career and has received over $5.5M in category one grant funding. She has led three NHMRC project/ideas grants and one Medical Research Future Fund grant on conflict of interest, access to medicines, access to stem cell therapies and commercial influences over assisted reproductive technology. Associate Professor Lipworth currently supervises three postgraduate research students and coordinates postgraduate teaching on medicines policy, economics and ethics. She is a member of the Ethics Committee of the Royal Australasian College of Physicians and the Steering Committees of the Australian Ethical Health Alliance and Harvard Multiregional Clinical Trials Network (representing Praxis Australia) and Brain Cancer Biobanking Australia.
Professor Michael Samuel
Professor Michael Samuel is a cancer biologist heading the Tumour Microenvironment Laboratory at the Centre for Cancer Biology, Adelaide. Professor Samuel conducted his PhD research with Professor Matthias Ernst at the Ludwig Institute, Melbourne before moving to the Beatson Institute for Cancer Research, Scotland to join the laboratory of Professor Michael Olson. Here, he began investigating the Rho-ROCK signalling pathway and established that this pathway regulates tumour microenvironment communication. This work laid the foundation for his current research programme. In 2011, Professor Samuel was awarded a Florey Fellowship to move back to Australia to conduct research at SA Pathology, and in 2012 set up his first independent laboratory with funding from the NHMRC and an ARC Future Fellowship.
Professor Samuel's research focuses on understanding how biochemical and biomechanical signals connect tumours to their microenvironments, with a particular focus on the extra-cellular matrix. These signals underpin a tumour's propensity to invade and to metastasise, the main reason for cancer deaths.
Professor Samuel's work has yielded new insights into how cancers remodel their microenvironments and how this process may be therapeutically targeted, resulting in high profile publications, patents, grants and awards. In 2021, he was promoted to Professor of Matrix Biology at the University of South Australia.
Professor Shomik Sengupta
Professor Shomik Sengupta is Professor of Surgery and Deputy Head of School at the Eastern Health Clinical School, Monash University, and a consultant urologist and uro-oncology lead at the Department of Urology, Eastern Health. Professor Sengupta has a practice with a uro-oncology subspecialty interest – including open, laparoscopic and robotic cancer surgery. He completed his urological training through the Victorian Section of the Urological Society of Australia and New Zealand (USANZ) and subsequently completed a uro-oncology fellowship at the prestigious Mayo Clinic, USA. He has also completed a Masters in Surgery (2002) and a Doctorate in Medicine (2014) through the University of Melbourne
Professor Sengupta is a strong contributor to USANZ, having been the Chair of the Victorian training subcommittee from 2014 to 2016, and currently the leader of the GU Oncology advisory group. Professor Sengupta also has a strong interest in urologic research, including involvement in clinical trials through the Australian and New Zealand Urogenital & Prostate (ANZUP) cancer trials group, where he is a member of the Board and the Scientific Advisory Committee. Shomik has more than 100 original publications to date and has been an invited speaker/session chair at a number of scientific meetings. Shomik was convenor of the ANZUP Annual Scientific Meeting in 2013 and the scientific program director for the USANZ Annual Scientific Meeting in 2017.
Associate Professor Tasha Stanton
Associate Professor Tasha Stanton is the Osteoarthritis Research Theme Lead for IIMPACT in Health at The University of South Australia, Adelaide and a NHMRC Career Development Fellow. She is a clinical pain neuroscientist, with original training as a physiotherapist. Her research focuses on pain – why do we have it and why doesn't it go away? She has received more than $3.4m in competitive research funding, has published more than 85 peer-reviewed journal articles, and she has been a keynote/invited speaker at more than 80 national and international conferences. Her research has won both national and international awards, including the World Congress of Pain Ronald Dubner research award for the best series of papers as a trainee, the Australian Pain Society Rising Star Award, the Australian Physiotherapy Association Best New Investigator Award, and the ABC RN/UNSW Top 5 under 40 Science Communicators. Associate Professor Stanton has a specific interest in pain education, osteoarthritis, chronic pain, cortical body representation, somatosensation, and body illusions using virtual and mediated reality.
Associate Professor Kamala Thriemer
Associate Professor Kamala Thriemer is a CSL Centenary Fellow at Menzies School of Health Research. Her main research interest is to develop and optimise treatment programs against vivax malaria in south-east Asia and the Horn of Africa. Her research program spans from clinical trials and epidemiological studies to policy and implementation research. She is also a lecturer at Charles Darwin University and has coordinated the Vivax Working Group of the Asia Pacific Malaria Elimination Network (APMEN) until recently.
Associate Professor Thriemer graduated from the Medical University Vienna, Austria in 2005 where she first began researching antimalarial drug resistance in Thailand and Bangladesh. She graduated with a Master of Public Health from the University of Liverpool in 2011 and received her PhD degree from the University Antwerp, Belgium.
Associate Professor Thriemer has lived and worked in the field in both Asia and throughout Africa for more than eight years. She started her research career at the International Center for Diarrheal Diseases in Bangladesh focusing on clinical and epidemiological studies to define the burden of falciparum malaria. She subsequently worked with the International Vaccine Institute based in Tanzania and Kenya and then at the Institute for Tropical Medicine, Belgium where her research interests included malaria, typhoid fever and cholera.
Associate Professor Andrew Vakulin
Associate Professor Andrew Vakulin is NHMRC R.D. Wright Biomedical Career Development Fellow (2019-2022), and Associate Professor based at the Adelaide Institute for Sleep Health (AISH), College of Medicine and Public Health, Flinders University. He is also an Honorary Associate at the Woolcock Institute of Medical Research.
Associate Professor Vakulin has research interest and expertise in investigating the impact of sleep loss and sleep disorders on daytime sleepiness, sleep neurobiology and neurobehavioral function, particularly in relation to operational performance and motor vehicle accident risk. His research focuses on biomarker discovery to develop innovative ways to assess fitness to drive/work in patients with sleep disorders. More recently he has also focused on sleep health services research developing simplified models of care for sleep disorder screening, diagnosis and management in primary care setting. Particularly, he has been leading the development of innovative online sleep health decision support tools and digital sleep health solutions, utilising new sleep monitoring technologies for simplified screening, diagnosis and management of sleep disorders in the community and primary care. His research increasingly involves working closely with industry partners, including growing expertise in clinical research translation through commercialisation.
Associate Professor James Wells
Associate Professor James Wells is an immunologist leading research into mechanisms of CD8 T-cell regulation in skin and skin cancer at the University of Queensland Diamantina Institute. He received his Undergraduate Degree in immunology from the University of Edinburgh, and his PhD from King's College London in 2004. He then undertook postdoctoral training at Harvard Medical School in the USA during which he was awarded a Research Excellence Award and promoted to the faculty position of Instructor. Associate Professor Wells was then awarded a prestigious five-year Perpetual Trustees Fellowship to allow him to establish a laboratory in Brisbane, Australia, in 2011. His main research interest lies in understanding the role of T cells in the recognition and control of cancer, and how these cells can be exploited to control squamous cell carcinoma in patients with extensive disease. The primary goal of his research is to discover new therapeutic interventions that will 'reinvigorate' the immune system to destroy established cancer and prevent its recurrence. To this end, he has recently patented and is currently commercialising a first-in-class drug designed to reduce the skin cancer incidence in immune-suppressed organ transplant recipients, which he is presently developing for testing in clinical trials.
Professor Di Yu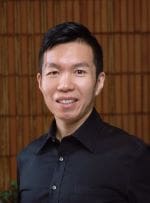 Professor Di Yu is a Professor of Immunology at the University of Queensland Diamantina Institute in Brisbane, Australia. He received his PhD from Australian National University in 2007, followed by a postdoctoral training at the Garvan Institute of Medical Research from 2008-2010. Before joining UQDI, he was a faculty member at Monash University from 2011-2016 and Australian National University from 2017-2019. He leads a research team to investigate the mechanisms underlying the function of T cells in human health and disease. Through studying T cell functional subsets, he has and will continue to design new strategies to monitor personal immune status and modulate immune pathways to treat autoimmune diseases, infection and cancer.
Professor Yu has made major contributions to the field of T-cell immunobiology and is ranked as the World Highly Cited Researcher (Clarivate/Web of Science) for 2019 and 2020. He has authored more than 80 publications including research articles published in first-tier journals including Nature, Nature Immunology, Nature Medicine, Nature Biomedical Engineering, and Immunity. His research achievements are recognised by major awards including a Milstein Young Investigator Award from International Cytokine & Interferon Society and a New Investigator Award from the Australia and New Zealand Society for Immunology.