Passion and persistence are the key to pursing a career as a clinician scientist, according to a panel of experts at the Academy's recent Life as a Clinician Scientist event.
Clinician scientists bring together the fields of clinical medicine and scientific research, and are typically clinically trained health professionals who also include research as a major part of their career.
Outstanding clinician scientists who worked in fields such as intensive care medicine, tissue engineering, paediatrics and digital health discussed their pathways at the Academy's 20 March Queensland Clinical Sciences Symposium.
They spoke to medical and research students, and junior doctors, about opportunities in clinician sciences.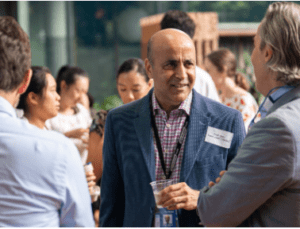 Wesley Hospital Director of Intensive Care and George Institute for Global Health Professorial Fellow Professor Bala Venkatesh FAHMS said the potential for research was much better now than it was 25 years ago.
"It's important to be open to ideas and avoid tunnel vision," he said.
"You will face challenges and obstacles, it is not going to be easy – but they are not insurmountable. Talk to people, and they will help.
"At the end of it, you'll have immense professional satisfaction. It's a rewarding experience and you'll have the satisfaction of solving a scientific question.
"But most importantly, you'll improve patient outcomes."
Watch a recording of Professor Venkatesh's presentation: Building capacity and culture in translational intensive care research
Professor Claire Wainwright AM FAHMS is a paediatric respiratory physician and co-lead for cystic fibrosis (CF) services at the Queensland Children's Hospital. She is a Professor of Paediatrics and Child Health at the University of Queensland and her research interests include clinical trials, development of lung disease in CF, airway microbiology, and patient reported outcomes in CF.
Professor Wainwright advised attendees to "reach out and contact people": one of her major projects came about after a conversation in an elevator.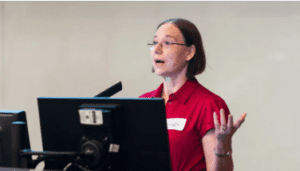 "If you don't ask things, you don't get anywhere… people can only say no."
One of the major challenges of being a clinician scientist is time management.
"It's about efficiency and getting every bit out of everything you do," Professor Wainwright said.
"It's about being in the moment. If you're with a patient, you're thinking about that patient. If you're with your family, you're thinking about your family. If I'm with my research team, I'm focused on that research."
Watch a recording of Professor Wainwright's presentation: From genetics to the pharmaceutical market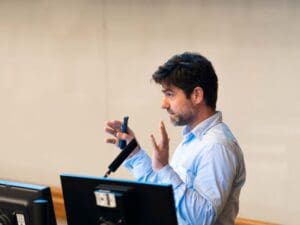 Dr Michael Wagels is Deputy Director of the Department of Plastic and Reconstructive Surgery at the Princess Alexandra Hospital. He has a special interest in the translational aspects of tissue engineering for complex reconstructive defects and has successfully used 3D printed bone implants to rebuild a patient's tibia and a patient's skull. Dr Wagels clinical work builds on decades of research from Queensland University of Technology Centre for Regenerative Medicine Director and biomedical engineer, Distinguished Professor Dietmar W. Hutmacher.
Dr Wagels told attendees not to do research just to fill a spot on their CV, but to make sure it's something they're passionate about.
"It's really hard to research something you're not particularly interested in, and not motivated about," he said.
When looking for mentorship, Dr Wagels said it was important not to just look to one person to emulate, but to take relevant advice and guidance from a variety of people.
"The best mentor-mentee relationships are self-assembling… I take bits of what people have to give me and I put it all together."
Watch the panel presentation Building a career in translational research featuring Dr Wagels.
Associate Professor Clair Sullivan is a Consultant Endocrinologist and Medical Informatician, and is head of the University of Queensland's Digital Health Network. She oversees a team of about 30 research staff while still practising as a endocrinologist at the Royal Brisbane Women's Hospital.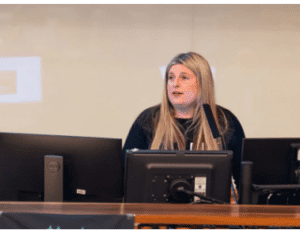 "Being a clinician-scientist is fabulous," she said.
"I was worried I would not be good at either, but actually research makes me a better clinician, and being a clinician makes me a better researcher.
"It is a fabulous life. It is rich, it is creative, it is satisfying. I couldn't recommend anything more strongly, to do with your time on this planet."
Watch a recording of Associate Professor Sullivan's presentation: Digital health to improve health outcomes
Dr Cameron Snell is an Anatomical Pathologist at Mater Pathology in Brisbane. He has a strong interest in translational cancer research and completed his DPhil "Mitochondrial Modulators of hypoxia related pathways in tumours" in 2014 at the Nuffield Department of Clinical Laboratory Sciences, University of Oxford.
"It's very rewarding when things work. It gives you a buzz when you see this knowledge that you've contributed to," he said.
"You can potentially help more people by doing research than by seeing patients one at a time."
Dr Snell became interested in clinician sciences after seeing an advertisement for a medical student research position – he'd previously worked as a wedding DJ and car-park attendant while at medical school.
"Go out and find opportunities, they're not just going to land in your lap," he said.
"Unless you take initiative early and take early opportunities, it becomes harder later on."
Associate Professor David Cavallucci is an hepato-pancreatico-biliary surgical oncologist. He has a special interest in minimally invasive pancreatic and liver surgery with a broad experience of laparoscopic surgery and developing robotic surgery. When asked if he had any advice for his younger self, he said:
"Always treat everyone equally: juniors, seniors, nurses, wardees. You never know what you can learn from them.
"And write more. Writing is such a great skill to have and you need it for grant applications and research articles."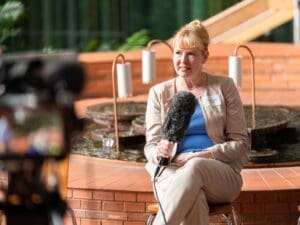 Dr Michelle Roets is a consultant anaesthetist, lead of the intraoperative cell salvage service (ICS) at the Royal Brisbane and Women's Hospital and currently a PhD student with the University of Queensland, studying the cost and immunological benefits of ICS.
"Take the opportunities as they come," Dr Roets said. "Never give up, keep going and going."
She suggested that interested students aim to be involved in a research project every year.
"That will put you ahead of the rest of your cohort."
Watch a recording of the panel: Building a career in translational research, featuring Dr Michelle Roets, Dr Cameron Snell and Associate Professor David Cavallucci
Dr Monica Ng is a renal advance trainee at Royal Brisbane and Women's Hospital, postdoctoral researcher at the Conjoint Kidney Research Laboratory and adjunct research fellow at Institute of Molecular Biosciences. Her research involves using molecular methods such as flow cytometry and spatial transcriptomics; as well as large data analyses to improve the diagnosis and treatment of glomerulonephritides.
Dr Ng said she was drawn to clinical sciences because of  "the imagination involved in solving a research problem and the satisfaction of findings improving patient outcomes."
"Medicine and clinical sciences are two sides of the same coin," she said. "Without clinical sciences, there would be few forward leaps in medicine and without medicine there would be few applications for clinical discoveries.
"Being a clinician scientist is challenging, rewarding, amazing. Work hard and enjoy the journey but schedule breaks – they're important."
The Queensland Clinical Sciences Symposium was chaired by Academy Queensland State Branch Chair Professor David Whiteman AM FAHMS, and University of Queensland student Isaac Carmichael.
Learn more about our Life as a Clinician Scientist events, or watch videos from past events, at our program page. The next event will be held in Victoria in July, with details to come.