They have battled COVID-19, created anti-cancer drugs and led the field of Aboriginal mental health – meet the 29 health leaders elected as new Fellows of the Australian Academy of Health and Medical Sciences.
The Academy welcomed 19 women and 10 men to its Fellowship this evening (26 October), recognising the brightest minds in health and medical sciences across a range of fields, including research, industry and more.
Academy President Professor Ingrid Scheffer said she was delighted to see the largest ever number of women elected at 66 per cent.
"Academy Fellows are elected by their peers for their outstanding and ongoing contributions to health and medical sciences," Professor Scheffer said.
"The Academy is committed to supporting gender equity and championing diversity. It's wonderful to see so many outstanding individuals join us as new Fellows.
"Our Fellowship encompasses the nation's research and science leaders, many of whom have been at the forefront of Australia's response to the COVID-19 pandemic.
"The pandemic has demonstrated the critical role that our expertise in health and medical sciences has played. I look forward to seeing how our new Fellows contribute to the Academy's goal of addressing the most pressing health challenges facing society."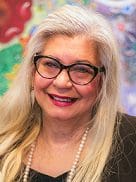 New Fellows include Professor Pat Dudgeon, a research professor at The University of Western Australia and Australia's first Aboriginal psychologist, who has had an exceptional career in mental health.
Professor Dudgeon has shown how the specific historical, socio-economic, political, cultural and racist factors interact and contribute to mental health problems in Aboriginal populations, and is considered a leading Indigenous psychologist, both nationally and internationally.
"It is a great honour and privilege to be elected as a Fellow of the Academy.  It is an acknowledgement that my research work is held in high regard by my peers, and that it is seen to be equally important," she said.
"It is inspiring to see such a positive change towards a more diverse and representational organisation, and I would like to see this continue to grow into the future.  I am confident that this will be the case.
"My goal is to continue to encourage the development of Indigenous models of wellbeing that benefit both Indigenous and mainstream groups."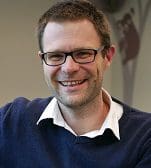 Andrew Whitehouse, the Professor of Autism Research at Telethon Kids Institute and The University of Western Australia and Director of CliniKids, was elected for his major scientific advances in autism assessment and intervention. He is also the Academy's youngest-ever Fellow at 40 years old.
"There is something very special about being elected by your peers to an Academy of such high esteem," Professor Whitehouse said.
"Recent research findings have transformed our understanding about autism, but the clinical implementation of this knowledge is still lagging. Translating these extraordinary research advances into genuine clinical impact is as hard as the research that underpins it, and I'm ready to roll up my sleeves."
Professor Whitehouse advised younger researchers to "see the world as it is now, but imagine the world you want to see: your research goals are the gap between those two".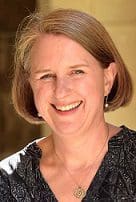 Professor Jodie McVernon, Doherty Institute Director of Epidemiology, has made significant contributions during the COVID-19 pandemic. She has been recognised for her work in improving Australia's public health, informing national policy on pandemic preparedness and response and immunisation.
Professor McVernon said COVID-19 had had a wide variety of impacts across the health and medical sciences sector.
"In lockdown states significant setbacks that have been disproportionately borne by women with families," she said.
"Within my own team there's been a sustained increase in high urgency/high importance workload which they've managed magnificently but in many instances at personal cost.
"The benefits for us have been the privilege of contributing to policy at such a critical time. And obviously an influx of funding to support the many people and institutions that have delivered on a large number of preparedness, strategic and situational assessment activities over the period.
"To me, being elected as a Fellow recognises diversity of contributions that are made by health and medical researchers. I very much enjoy being an interdisciplinary researcher, we need such teams to address complex challenges for real world impacts. So, it's an indication that the Academy values and embraces this approach."
Other new Fellows include:
Professors Jerry Adams and Suzanne Cory from The Walter and Eliza Hall Institute of Medical Research (WEHI), molecular biologists who, alongside Professor David Vaux and others, helped discover that the BCL-2 gene contributes to cancer, which led to their WEHI team developing anti-cancer drug venetoclax.
Professor David Huang, a cancer researcher also from WEHI, played a major role in the development of BH3-mimetics, drugs targeting BCL2 or its relatives. One, venetoclax, is highly-effective for specific types of leukaemias and lymphomas, and is now standard treatment for these blood cancers.
Professor Kanta Subbarao, Director of the WHO Collaborating Centre for Reference and Research on Influenza, an expert on the biology, pathogenesis and vaccines for emerging viral diseases of global importance: influenza, SARS, MERS and COVID-19.
Professor Louise Maple-Brown, a Senior Principal Research Fellow with the Menzies School of Health Research and former AAHMS mentee, who established and grew a Darwin-based research program on intergenerational diabetes among Aboriginal Australians.
The full list of new Fellows is below. You can find their citations in our online booklet.
Professor Jerry Adams FAA FRS
Professor Kaarin Anstey FASSA
Professor Julie Bines
Professor Suzanne Cory AC FAA FRS
Professor Jodie Dodd
Professor Pat Dudgeon
Professor Jonathan Golledge
Professor Ron Grunstein AM
Professor Rebecca Guy
Professor Rana Hinman
Professor Harriet Hiscock
Professor Kirsten Howard
Professor David Huang
Professor Christine Jenkins AM
Professor Karin Leder
Professor Louise Maple-Brown
Professor Helen Marshall
Professor Colette Mckay
Professor Jodie McVernon
Professor Alicia Oshlack
Professor George Patton
Professor Richard Price
Professor Danny Rischin
Professor Sir John Savill FRS
Professor Kanta Subbarao
Professor Penny Webb
Professor Andrew Whitehouse
Professor Ingrid Winship AO
Professor Tien Wong (Corresponding Fellow)
Media: AAHMS Communication Manager Katie Rowney, [email protected] or 07 3102 7212.
File images of New Academy Fellows and citation videos are available on request.