Interested in combining scientific research with clinical practice to improve patient care? Learn more about the unique career path of a clinician-scientist in the Australian Academy of Health and Medical Science's Life as a Clinician Scientist Nursing and Midwifery online symposium. This free event will be held online and feature national experts from a range of roles. Speakers will discuss topics such as how to conduct high-impact research, how to balance the many roles of a clinician-scientist, and how to excel as a leader.

The event will be chaired by Professor Caroline Homer AO FAHMS(Co-Program Director, Maternal and Child Health; Co-Head, Global Women's and Newborn Health, Burnet Institute) and Professor Claire Rickard FAHMS (University of Queensland-Herston Infectious Diseases Institute, Metro North Health; Co-Lead, Alliance for Vascular Access Teaching and Research)
Speakers include:
Professor Caleb Ferguson, Professor of Nursing (Chronic and Complex Care) and Associate Head of School (Research Strategy, Development and Partnership), University of Wollongong
Professor Donna Hartz, Clinical Chair in Midwifery, Western Sydney University
Associate Professor Lauren Kearney, Head of Discipline, Midwifery; The University of Queensland
Distinguished Professor Patsy Yates FAHMS, Executive Dean of Health, Queensland University of Technology
Professor Jennifer Fereday, Clinical Professor of Midwifery, University of South Australia, Rosemary Bryant AO Research Centre
Find the full program here: https://bit.ly/3NRHF64
Details:
2pm-4.30pm AEST
Thursday 20 July
Online
Registrations:
Tickets are free, but registration is essential.
Don't miss your chance to hear from and meet with some of nursing and midwifery's ground-breaking clinician-scientists.
Registrations are limited. Register now to secure your spot.
Supported by: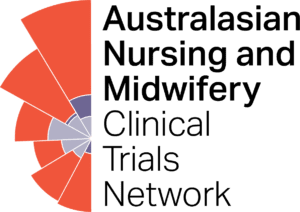 We are grateful to all our sponsors for their generous contributions.
Life as a Clinician-Scientist Program Sponsors:
Platinum

Gold

Program supporters